Celebrity
BTS To Appear On 'The Late Late Show With James Corden' In November, But Why Are Fans Not Happy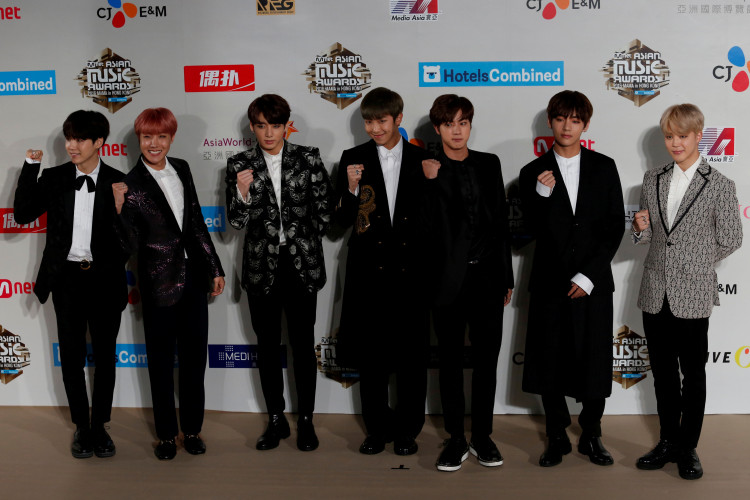 K-pop superstar group BTS is all set to appear on "The Late Late Show with James Corden" on CBS on November 24 at 5:37 PM KST. The boys' band, comprising seven members, will do a performance of their hit song "Permission to Dance" on the show, in addition to giving an interview.
It will be the Bangtan Boys' first face-to-face meeting with James Corden in a year and ten months. The South-Korean group last performed in the studio in January 2020 with their song "Black Swan". The band also appeared on the show in November through an online interview where they performed on "Dynamite" and "Life Goes On", both of which were shot in South Korea itself due to the Covid-19 pandemic.
Incidentally, the news of the K-pop group's appearance on James Corden's talk show made the online world abuzz as the talk show host had received backlash from the ARMY previously.
During an episode on his talk show on September 21, Corden made a statement that the United Nations had "unusual guests" at the assembly. while talking about recent events in his episode for September 21 said that the United Nations had "unusual guests" at the assembly.
Moreover, he had referred to BTS's multicultural and varied fandom and audience as "15-year-old chicks" when they appeared at the United Nations. The video has been removed from social media since then, following the backlash and criticism.
The ARMY found the comments disrespectful towards the Bangtan Boys, in particular, because the host usually refers to himself as "Papa Mochi" as an inside jest with the members of BTS.
After the news that BTS will be appearing on James Corden's show, fans have now started tweeting that the K-pop group members should not call James "Papa Mochi" now because he has lost the status.
Meanwhile, the boys are preparing for their upcoming "PERMISSION TO DANCE ON STAGE - LA" offline concert, which will take place at the SoFi Stadium in Los Angeles, California over four days, including November 27-28 and December 1-2.
It will be the first live concert by BTS in almost two years after the "WORLD TOUR.' SPEAK YOURSELF THE FINAL" concert that took place in Seoul in 2019.
In other news, BTS dominated the recently held 2021 MTV Europe Music Awards 2021, winning all four of the awards for the categories in which they were nominated. They were also the biggest winners for the award show, which took place in Budapest, Hungary, at the László Papp Budapest Sports Arena. (Yibada News)