Celebrity
This Is How BTS's Jungkook Proves He Is An Icon In The K-Pop World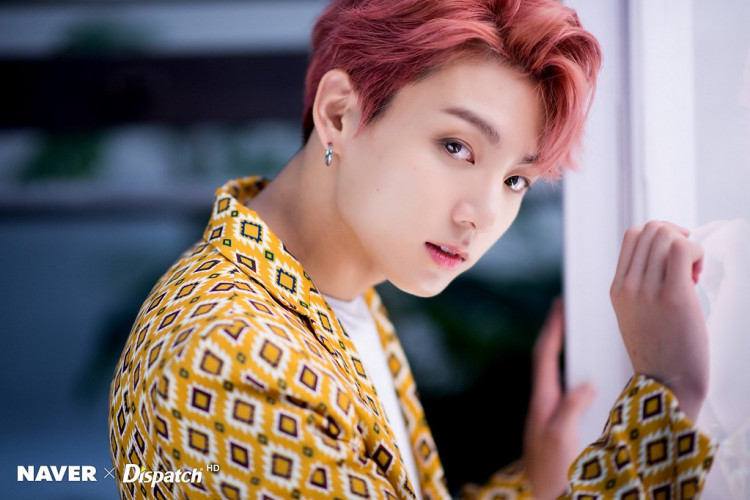 All BTS members have their own strengths and skills, but many notice the incredible improvement in Jungkook's singing voice. The 24-year-old star is one of the main vocalists of the group and he has been showing great talent since the very beginning.
A fan started a discussion in an online community and revealed how she loved Jungkook's voice in the song "Dope." Since this song was released in 2015, two years after BTS launched in 2013, the follower noticed how his voice had improved over the years, AllKpop noted.
The netizen even shared different videos of the maknae singing "Dope" and explained his voice had now matured. Others praised the K-pop star as well, admiring the improvement he had shown over the years.
Some said his live singing was so good and he was so dope in singing "Dope." Another revealed he became a fan when he heard Jungkook sing, while others added he was amazing even when he was still young. A different fan stressed that he was already good from the beginning, but he was getting much better over the years.
Jungkook has already proven himself as an unmatched icon in the K-pop world. Though he has yet to release his solo mixtape, he is already making records that no other idols have made before.
Take "Euphoria," for example. This track from BTS's repackaged album, "Love Yourself: Answer" has made two new career milestones, per ABS-CBN News. It has 292.8 million streams on Spotify, breaking the record Psy used to make with his hit song "Gangname Style," which was the most-played song by a male Korean artist on the streaming app.
It highlights his great vocals and "technical virtuosity," which scores the highest streaming record among all the Korean b-sides on Spotify. In addition to "Euphoria," "My Time," his solo song from "Map of the Soul: 7," also made historic sales record on Billboard's World Digital Song Sales ranking.
Today, Jungkook is the longest-charting Korean solo track and the longest-charting Korean b-sides artist on the purchase-only list. "Euphoria" leads the record with 87 weeks, followed "My Time" with 83 weeks.
Elsewhere, Jungkook has also broken several YouTube records, from most liked to the most viewed audio music video by a soloist in the first 24 hours. He also sets the record for the most liked and most commented audio music video cover in the first 24 hours with the song "Falling," originally by the One Direction former member Harry Styles. (Business Times)