Celebrity
Twitter Suspends BTS World Official Account, Enraged Fandom ARMY Asks To Restore It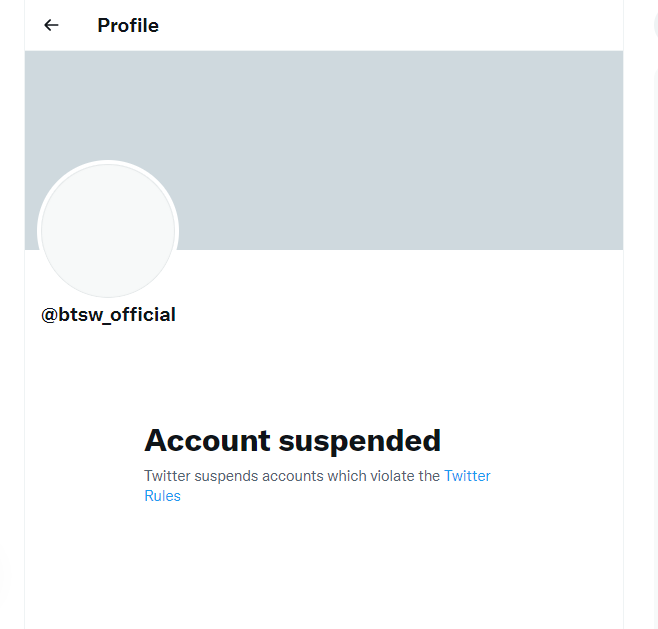 South-Korean pop group BTS is arguably the most popular and successful K-pop group in the world. It is not surprising that the boys' band has many social media accounts. However, recently a BTS-related account has been mysteriously suspended.
Some of the BTS-related accounts on Twitter include the main account, BTS's LINE FRIENDS characters BT21, the UNICEF Love Myself campaign page, and the BTS WORLD social media accounts.
The BTS WORLD account is the Bangtan Boys' main account when it comes to activities related to video games. BTS WORLD is a mobile video game account published by Netmarble and developed by Takeone Company Corp.
It, however, seems now that the account has been suspended on Twitter and cannot be accessed at the time of writing this article.
The sudden suspension of the account has caught the ARMY and netizens by surprise and they are shocked and taken aback by the development.
On digging deeper, fans were aghast to find that there is a team called "Team Copyright", which is behind the random and sudden suspension. The team has been found out to comprise Bangladeshi cyber security researchers.
Team Copyright has been reporting the BTS WORLD official account continuously. At first, Twitter removed the account's cover photo and profile picture. Now they have suspended the account.
Incidentally, Team Copyright has been making the same attempts for other accounts related to BTS, including fan pages created by the ARMY. They have been successful in their continuous reporting activities as some of the ARMY accounts have had their headers and profile pictures removed with claims of infringement.
According to the Facebook page of Team Copyright, they are a non-profit organization whose goal is to have clean cyberspace and they want to remove atheist and adult content online. The aim is confusing the ARMY even more as the BTS-related accounts, which were suspended, were in no way promoting any content that Team Copyright aims to work against.
Naturally, the fans of BTS are infuriated by this and tweeting their complaints. Tweets such as why the account has been suspended for no reason when the account owner had not violated any rules of Twitter and pleas to restore the account were seen on the social media platform. The ARMY said they wanted justice and to bring the account back.
At present, HYBE, the label of BTS, has not made any official statements regarding the suspension of the account. (Yibada News)