Celebrity
Will Fans See BTS's V, J-Hope On 'I Live Alone'?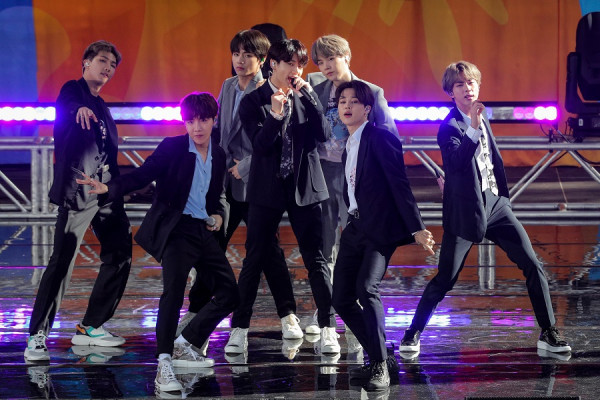 Kim Tae-hyung has now become a household name in Korea, thanks to the immense popularity BTS is experiencing today. Also known as V, his fame makes him win the votes of the star who people want to see on "I Live Alone."
Fans are looking forward to seeing V as a guest on the famed MBC reality series. She even beats other global K-pop stars on the Idol chart, like BLAKCPINK's Jennie and his fellow BTS member, Jin.
AllKpop noted that even the makers of the show had been the 25-year-old star's longtime fans. In fact, his face has often been spotted "being sneaked in" in the cleverest way.
With that said, fans want to see how V's house looks like in the series. In the few glimpses he has provided the public so far, it cannot be denied that it looks breathtaking.
V is also known for his love for art, so many want to get a peek at his apartment's interior setting. So, will he soon grace "I Live Alone?"
Meanwhile, aside from V, J-Hope had also shown his interest to be part of the variety show in January. With that said, people behind the series could not help but react to this revelation.
In an interview seen on WeVerse, J-Hope revealed his wish to be a guest on "I Live Alone" to give everyone a glimpse of his everyday life. Of course, this made fans excited about the idea, along with its host, per Koreaboo.
Park Na-rae said the rapper's inclusion on the show would positively affect its ratings, which might increase by 20%. If it happened, it would be good news for everyone.
In addition, Sung Hoon was ready to do everything to increase J-Hope's chances of making it on the series. He even suggested the making of a video message to make him a part of the show.
Meanwhile, Kian84 remained optimistic about the idea. Though he knew J-Hope probably did not know him, he perfectly knew who he was and later turned into a full-fan mode.
Kian84 continued he wanted to meet the BTS songwriter, admitting he was curious to know what kind of life he lived. He even said he loved his dance moves as a BTS fan himself.
From here, he started dancing the group's hit song, "Boy With Luv," while others chanted J-Hope's name. Evidently, everyone was hyped with the idea that he would be part of "I Live Alone." But as the show's guests are the ones who only live alone, it remains to be seen if either J-Hope or V will be seen here. (Business Times)