Music
BTS Jimin's 'Friends' Song Rumored To Feature In Marvel's 'The Eternals'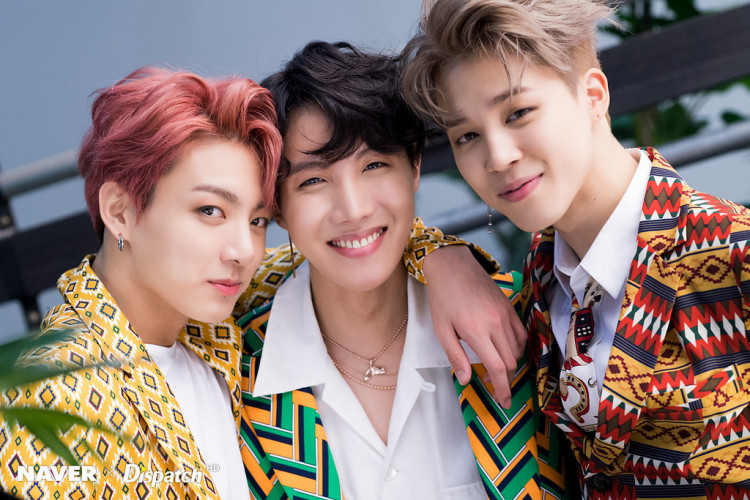 The BTS's hit song "Friends", produced by member Jimin and performed by Jimin and V, is reportedly rumored to be featured in Marvel's "The Eternals" soundtrack. The film is a part of MCU's Phase 4.
The information reportedly came from a document that Disney released, but they are unsure if they can disclose that document. The source is apparently the same as that of a previous Marvel movie, where all the songs rumored to be included were later 100% confirmed.
ARMY, the BTS fan club, considers this a huge moment for the K-pop boys band, and especially for Jimin and V, or VMin as they are called together. It will be the duo's first collaboration with the studio. Fans have been flooding social media and online communities with congratulatory messages. They have been trending phrases like "Proud of Producer Jimin", "Prod Jimin", "Vmin" on the internet.
"Friends" was a part of BTS's fourth Korean album "Map Of The Soul: 7", which was released in 2020. The album comprised several duets and solo songs. The lyrics of the song chronicled the heartfelt friendship between Jimin and V, and how they have been together for a long time, making memories with each other both as BTS members and as individuals.
"Friends" is a pop-rock song featuring an enigmatic rhythm. It is Jimin's fourth song where he participated in the making. According to fans, if the song is featured in the "Eternals" it will be perfect as the movie revolves around the story of an alien race that has made Earth their home, bonded with it, and will go to any extent to protect it even if it means fighting or dying for it.
The film, which apparently has various flashbacks into different eras, will be released on November 5 in theaters all over the world. "Eternals", which has been directed by Oscar-winner Chloe Zhao and written by Matthew and Ryan Firpo, has a huge ensemble cast featuring big names such as Angelina Jolie, Salma Hayek, "Game of Thrones" co-stars Kit Harington and Richard Madden, among many others.
BTS and Marvel have a humongous fanbase, and now if the two actually come together, it will be something of a massive deal. The Bangtan boys became a global phenomenon, with a rise to fame and fandom that no other Korean group has ever reached. Meanwhile, Marvel has created its own universe.