Celebrity
BTS's Jimin's Louis Vuitton Bag Now Gets The Rank Of An 'It Bag'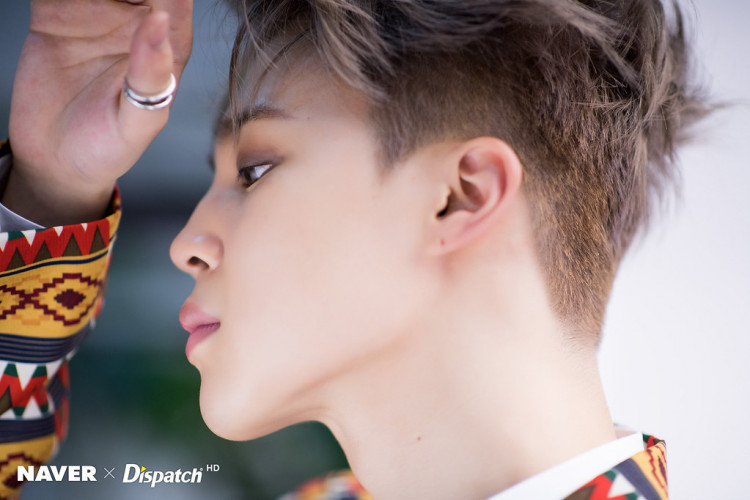 ELLE Japan enlists the Louis Vuitton Petit Malle bag of BTS's Jimin as one of the bags that fashionable Korean celebrities love for its 2021 Fall/Winter edition. The bag in question is the one he used when he left for New York that ultimately earned its rank as an "it bag."
BTS made its first international travel on Sept. 18 to attend the UN General Assembly in the Big Apple. RM, Jin, Suga, J-Hope, Jimin, V and Jungkook once again made the airport their runway and showed their incredible style, from their outfits to their accessories.
Jimin's Louis Vuitton Petit Malle bag features gold metal fittings that perfectly compliment his all-black same brand attire and cap. Its classy style makes the 25-year-old star's look for the day trendier, completed with his magnificent star aura.
AllKpop noted it had been a norm for the K-pop idol to make fashion headlines for his airport look and other occasions. He has the talent to put all the pieces together. Albeit different, it will always look perfect on him.
Sure, RM, Jin, Suga, J-Hope, V and Jungkook have different styles, but Jimin can spice things up with his posh accessories. Well, he will never be called "fashion king" for nothing.
Elle Japan featured Jimin in a story on popular (designer) bags among Korean celebrities for 2021 Fall-Winter Edition."Jimin wore a cross body Petit Malle by Louis Vuitton, whose ambassador is BTS as he was leaving for the UN General Assembly. pic.twitter.com/A1mL7GHUJj - Jimin Global (@JiminGlobal) September 30, 2021
This makes the singer a household name, not just in music but also in fashion. He is even considered an influencer due to his heavy influence on everyone today.
In fact, the Patek Phillippe watch he wore that had the retail price of 65 million won or about $55,000 got sold out at more than 10 store outlets online after fans saw him donned it. Despite being one of the most expensive luxury watches, Jimin proved his brand power for 33 months in a row, per KPop Starz.
No wonder GQ magazine named him one of the "Best Dressed Men of the Week" for one of his airport looks. He was the only Asian male star to make it on this US men's fashion magazine's list, showing how he has managed to transcend the boundaries.
Jimin has also caught the eye of several famed luxury fashion brands, like Yves Saint Laurent. Remember when the brand contacted him in 2019 to use one of his images in its Paris and Asian headquarters?
Though he is not the brand ambassador or even a professional model, this just proves his influence in fashion by getting the interest of a big brand like this. This even made Her World, a leading fashion magazine in Singapore, named Jimin as the "most Saint Laurent-looking guy" in BTS in an article it made about the Best Dress Korean Celebs for the Week.