Celebrity
Is This BTS's V's Reaction To Dating Rumors, HYBE's Statement About The Issue?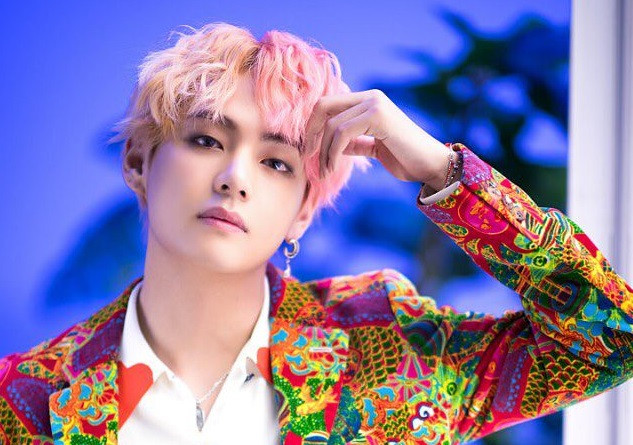 BTS's V seems to have broken his silence over the rumors he is dating the Paradise Group owner's daughter. The second youngest member of the group's agency, HYBE, has addressed the issue and it looks like he has a shocking response about it.
V appears to have unleashed the different side of him after BTS Fans, ARMY, received a notification from the singer's update on WeVerse. They say he seems to be angry with his posts that come after HYBE denies the dating rumors.
On the midnight of Friday, Oct. 15, Korean Standard Time, the fanbase translated the 25-year-old star's tweet as saying he wanted to sing "UGH" from the group's 2020 album "Map of the Soul: 7." The post also came with the word "pathetic," per Music Times.
A few minutes later, he made another post and said he would "shoot poison at the back of their heads" in his dream that night. "Watch of the back of your necks," he added, along with vomit and skull emojis.
After fans saw his posts, V's names started to trend worldwide. Despite the rumors he is going through today, his fans swear they will always be by his side.
They say the news about him is baseless and only made up by the "sasaengs" or the fans who boldly follow their idols' private activities. This is also the first time his name has been dragged into dating claims and his group of ARMYs promise to continuously support him.
These rumors began when V attended the Korea International Art Fair (KIAF) 2021 with Paradise Culture Foundation's chairwoman Choi Yoon-jung and her daughter, Just Jared noted. At the time, fans noticed he was wearing a bracelet, which he reportedly often donned, launched by Paradise Group's chairman Phillip Chun.
This instantly gives birth to the claims that he is dating the company owners' daughter, which HYBE quickly denies. "Chairwoman Choi Yoon-jung's family and V are just acquaintances," the statement read.
Paradise Group is a South Korean conglomerate. It is best known for its chains of hotels and resorts in the country called Paradise City.
Meanwhile, with the dramatic growth of sasaengs today, BTS ARMY starts to flood Twitter with protests to "Stop Invading V's Privacy." Also known as Taehyung, they say he only wants to have a "peaceful outing" after a hard day's work. Many also encourage V by sending him their heartfelt messages, saying they are very proud of him. (Business TImes)