Celebrity
Is Aespa Really Trying To Imitate BLACKPINK?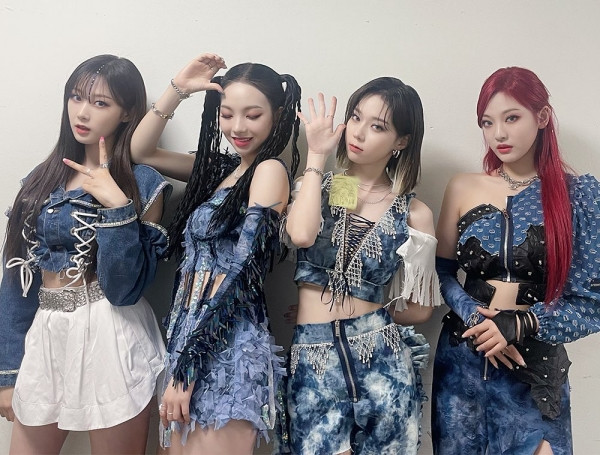 There is a tight competition in the K-pop world today and fans seem to pit SM Entertainment's aespa and YG Entertainment's BLACKPINK against each other. With the many similarities between these two girl groups, are Karina, Winter, Giselle and Ningning really trying to imitate Jisoo, Jennie, Rosé and Lisa?
BLACKPINK and aespa have being compared to each other since last year. With the growing hatred between the two's fans, netizens are now asking everyone to stop comparing the K-pop idols.
In an online community forum on Nate, a netizen revealed that the two hitmakers were "being heavily hated" online. The reason is said to be because of the alleged rivalry between them, especially among the fandoms who are accusing each other of copying their bias group.
One fan said the comparison between the girls was "useless" because they were both doing well in the business. They even cited an example where some would blame aespa for copying BLACKPINK, while the former's fans would say BLINKS were only sensitive. From here, the bashing would begin.
Specifically, Jennie and Karina had been pitted against each other as each of their fans asked who was better. Jang Won-young even got involved in this issue and it ended up people starting hating the two groups, AllKpop noted.
So, one fan bravely explained the issue, stressing BLACKPINK is already at the peak of their career. Jisoo, Jennie, Rosé and Lisa are now four of the most famous K-pop idols in the world.
They are not only dominating the music scene. They are also conquering the fashion world, becoming fashion icons themselves as brand ambassadors.
Alternatively, aespa is just making a name for themselves and they are relatively doing well right now. They are currently sweeping the music charts and winning No. 1s, evidently on the rise as a rookie girl group. So, there is no reason to hate.
Everything started when some netizens claimed SM was trying to mold aespa as the next BLACKPINK. They even accused SM of making Karina, Winter, Giselle and Ningning follow the "Ice Cream" hitmaker's path, per KBI Zoom.
Fans noticed that when aespa appeared on JTBC's "Knowing Bros," they seemed to wear the same set of clothes that BLACKPINK donned when they guested on the show that went viral. The "Black Mamba" singers wore coordinated white shirts paired with grey and black blazers, cardigans or sweater vests.
Anyhow, it was already explained that this set of clothes seemed to be the most common outfits donned by the girls on the show. It would usually be white shits, paired with plaid skirts in different colors, so aespa was not trying to copy BLACKPINK. (Business Times)