Fashion
BLACKPINK's Jisoo's Paris Fashion Week Appearance Looks Like Zombie Movie Due To Horde Of Fans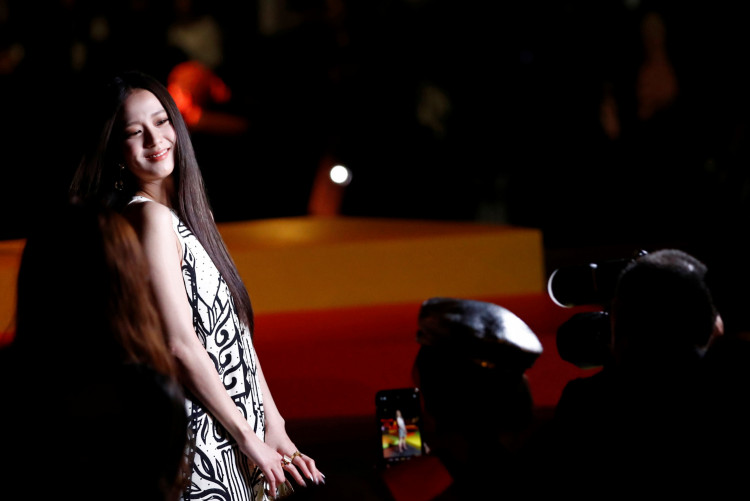 BLACKPINK's Jisoo and Rose are now in Paris for the 2021 Paris Fashion Week. With the number of fans who have waited to see a glimpse of the two phenomenal K-pop superstars, a horde of people gather around outside the venue, making it look like they come from a fictional zombie movie.
A video of fans gathered at the Paris Fashion Week venues is now circulating online and it looks like a clip from a post-apocalyptic zombie movie. Netizens have now posted the clips on an online community site and say Jisoo seems to be making a zombie film in Paris.
Hordes of people can be seen running in one direction in hopes of seeing the K-pop idol. Some are even surprised to see how popular the 26-year-old is after seeing numerous fans who wanted to see her.
Others are worried that someone could be trampled to death as it might cause a stampede, AllKpop noted. In addition, many are also surprised to see that the all-female group is famous in Paris.
In fact, one fan revealed a show staff from Dior said they had never seen so many people like it when Jisoo was at the event. Anyhow, as the threat of the COVID-19 still looms, some wish everyone is safe from the virus despite the huge gathering.
Meanwhile, BLACKPINK's Jennie is now on her way to follow Jisoo and Rose in Paris to attend the Fashion Week. The 25-year-old star made the Incheon International Airport her runway as she showed off her model-like style, wearing an all-black ensemble paired with white sneakers.
Of course, as the human Chanel, she had a black Chanel bag with white pearls handle that perfectly blended with her outfit. She also donned a black Chanel beanie with a red rose in the front.
Later, Jennie updated her fans with a post on Instagram Story as she arrived in Paris. She posted a snap of a beautiful bouquet, saying hello to the City of Lights, thanking Blinks for the warm welcome and adding they were "so cute."
The Paris Fashion Week would take place from Sept. 27 to Oct. 5, filling the streets with stunning models, famed editors, fashion designers, and, of course, celebrities, once more, per Lifestyle Asia. Compared to the last year's event, which went fully virtual, a third of famed designers will showcase their Spring-Summer 2022 collections live and in-person, like Balenciaga, Dior, Louis Vuitton, Chanel and Valentino.