Celebrity
Is BLACKPINK's Jisoo Dating Footballer Song Heung-Min? YG Entertainment Releases Statement To Clarify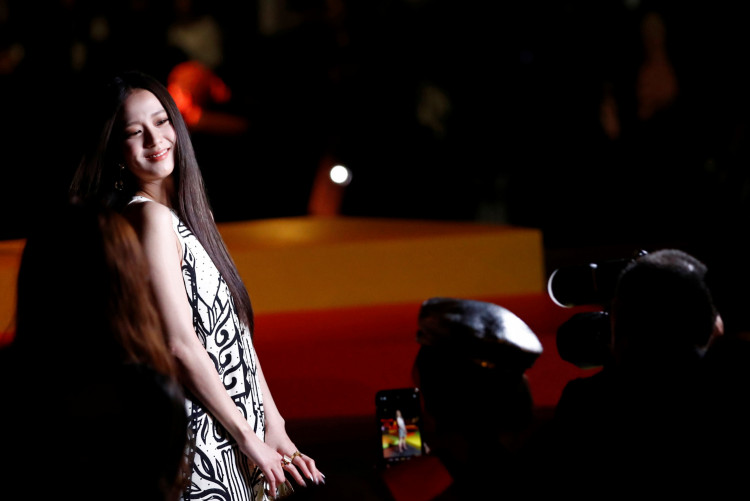 K-pop girl band BLACKPINK's agency, YG Entertainment has confirmed that their member Jisoo is not dating soccer player Son Heung-Min, finally shutting down the rumors and speculations.
The agency released a formal statement yesterday, responding to the fast-spreading rumor that Jisoo was romantically involved with the football star.
In their statement, the agency said that they were definitively stating that all the dating rumors regarding Jisoo were not true, and YG Entertainment was carefully monitoring the situation.
However, with the international spread of the rumors, the agency grew concerned that Jisoo might suffer damages due to the situation. Therefore, the entertainment company clarified the misinformation and implored all fans to refrain from groundless speculation.
Incidentally, dating scandals have been known to ruin the careers of artists in South Korea, hence YG Entertainment's concerns.
Rumors about Jisoo and Son Heung-min first started to make the rounds in 2019. The speculation started after the K-pop star was seen attending one of the football games Son Heung_min was playing in England.
The K-pop star, had, however, denied the rumors in an interview and said she was not even close to the soccer star. The rumors again resurfaced this year when the two stars arrived at Seoul's Incheon Airport together from Paris, after wrapping up their respective schedules, there.
Jisoo was in Paris for the 2021 Paris Fashion Week in her capacity as the global brand ambassador for French luxury giant Dior. She was the first of BLACKPINK's members to arrive in France for the prestigious week.
Meanwhile, Son Heung-min was in the "City of Love" for attending the Asia qualifier match for the 2022 FIFA World Cup between South Korea and Syria.
Adding flames to the fire, fans of both the celebrities speculated that Jisoo's bracelet and the one that Son Heung-min was seen wearing were a couple-bracelet. The rumors were further fuelled by the fact that the footballer was seen giving the bracelet a kiss to celebrate his goal at the game.
Jisoo is a member of the powerhouse K-pop group BLACKPINK, while Son Heung-min is the captain of the South Korea national team and currently plays for English Premier League club Tottenham Hotspur and captains the South Korean national team. He has previously dated popular k-pop stars Yoo So-young and Bang Min-ah.
After charming Paris with her presence at the fashion week, Jisoo is all set to stun the audience with her acting skills in "Snowdrop", which is releasing in December.