Celebrity
BLACKPINK Update: What Makes Jisoo, Jennie, Rosé And Lisa The Most Popular K-pop Idols Today?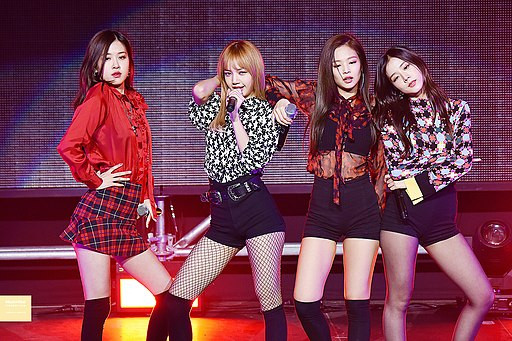 BLACKPINK is now one of the most famous K-pop girl groups in the world. So, what makes Jisoo, Jennie, Rosé and Lisa popular today?
BLACKPINK does not only have a huge following; they also get the support of the most luxurious brands in the market. With that, a netizen created an online community to reveal what makes these girls loved by so many.
The post has the title "I Think if I was a Girl Group Member I would be Envious of BLACKPINK." Here, the creator said the group's style coordinator is doing a good job in dressing the girls very well, AllKpop noted.
Another chimed in and revealed the female hitmakers are popular enough not to need to appear on any variety shows and act cute in front of the many to have more fans. The group is already on another level, from the designer clothes they wear to being global ambassadors of different luxury brands.
In addition, a different fan commended BLACKPINK's style coordinator for dressing Jennie the best of clothes during her solo promotions. Even when they only debuted, their style was already "unbeatable."
Their style coordinator may have even helped them be the face of a number of great products due to their good styling. Aside from that, it cannot also be denied that Jisoo, Jennie, Rosé and Lisa possess incredible beauty.
Meanwhile, in addition to proving the girls' popularity, "BLACKPINK The Movie" is now a hit at the box office. CJ 4DPLEX and Trafalgar Releasing announce the film has now become the highest-grossing event cinema release of 2021.
According to Music Week, as reported by Soompi, the movie now has a gross of $4.8 million from almost 100 countries. It has been, reportedly, watched by 500,000 moviegoers in different parts of the world and it now has the highest number of admissions in theaters this year.
"BLACKPINK The Movie" was initially released on Aug. 4 for a limited time. However, with its success, it would later be out later this month in other countries, especially now that the COVID-19 restrictions have been lifted in Southeast Asia.
The film was screened in more than 3,400 theaters and it might continue to grow up to 4,200 in the coming weeks. It even quickly got the No. 6 spot at the U.S. box office and became the second-highest per-screen average on its opening night alone.
"BLACKPINK The Movie" follows Jisoo, Jennie, Rosé, and Lisa's concert performances to celebrate the group's fifth anniversary. By the looks of it, there is more to come from these girls that fans must see. (Business Times)