Celebrity
Will BTS Return To Live Performing, Holding Concert Tours After Big Hit Music's Announcement?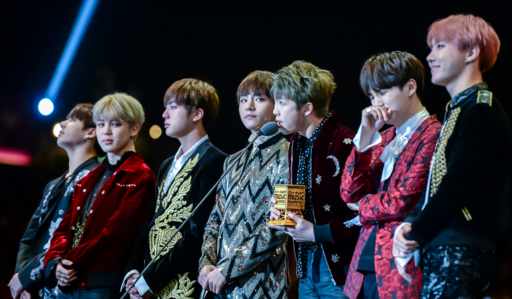 It looks like Big Hit Music and BTS are brewing something big after the cancellation of their much-awaited concert, "Map of the Soul Tour." The studio announced on Tuesday, Sept. 14, that they are now preparing for unrevealed overseas schedules.
Big Hit Music revealed all of the BTS members and their staff members are now fully vaccinated. This move is said to be part of its preparations for "special promotions and overseas schedules."
"We are preparing applicable schedules as well as new types of performances," the announcement continued, per AllKpop. "Once more details regarding the performances are set, we will release additional information."
An industry insider revealed about 100 HYBE Label staff members had their complete COVID-19 shots, along with RM, Jin, Suga, J-Hope, Jimin, V and Jungkook. In South Korea, vaccines are only offered "under a highly competitive reservation system for non-high-risk citizens, though with few exceptions."
This news comes after BTS is set to grace at the 75th United Nations General Assembly in the U.S. on Sept. 21 to 27. The septet will also be part of Coldplay's new single, "My Universe," featuring a "funky bilingual collaboration."
According to Billboard, the song is produced by Max Martin and will be sung in both Korean and English language. It will be released on Sept. 24 and is part of the international band's upcoming "Music of the Spheres" album.
Meanwhile, Big Hit Music promised to prepare for a viable schedule and performance format that could meet fans' expectations after the cancellation of BTS's "Map of the Soul Tour." The company, then, vowed to give an update as soon as everything was plotted, Hindustan Times noted.
In August, the studio officially canceled the band's concert tour after a number of cancellations since February last year. In a statement, the agency revealed it had something to do with the changing circumstances due to the COVID-19 pandemic that were beyond its control.
It was said to be difficult to continue the series of performances with the same scale and timeline as it previously planned amid the global health crisis. As expected, this left fans disappointed.
"Map of the Soul Tour" was originally set to take place in April 2020, but it needed to be postponed due to the pandemic. Big Hit Music, then, said it would reschedule the concert but did not reveal any new dates. Anyhow, it looks like fans will soon see BTS back on the stage in no time.