Celebrity
BTS To Lead Seoul Tourism Campaign '2021 Your Seoul Goes On' With 'EoGiYeongCha' Series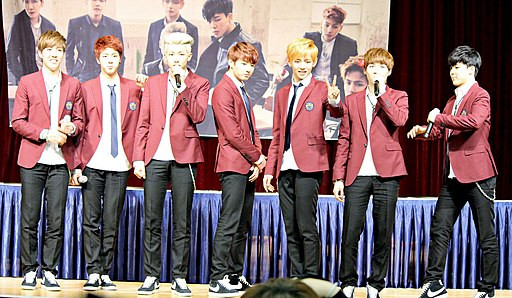 BTS will be starting the "2021 Your Seoul Goes On" campaign for Seoul tourism as the city's honorary ambassadors this year. This will be the fifth consecutive year RM, Jin, Suga, J-Hope, Jimin, V and Jungkook will promote their town to tourists.
According to AllKpop, this year's campaign will begin with "EoGiYeongCha." It is a series to inspire unity and hope, featuring the most favorite K-pop group, BTS.
"EoGiYeongCha" is a phrase that originates from traditional Korean sailor songs. The sailors and laborers will usually sing this phrase while doing their tasks that need a collective effort.
So, the city's new tourism campaign aims to feature the hopes and efforts of everyone around the globe who works together to fight the COVID1-19 pandemic. The first episode, titled "EoGiYeongCha in Seoul with BTS," will be first seen on Thursday, Sept. 9.
This episode alone will feature 25 landmarks around Seoul, coupled with music by the DPR crew, featuring BIBI. RM, Jin, Suga, J-Hope, Jimin, V and Jungkook will also lend their voices for vocals and narration.
Meanwhile, this news comes after the group officially canceled "Map of the Soul" world tour due to the impact and continuation of the COVID-19 pandemic, Variety noted. Big Hit Music, then, released an official statement to address the cancellation, knowing there were a lot of fans waiting for this event to finally happen.
In a statement on WeVerse, the company explained the cancellation stemmed from the continuously changing circumstances due to the virus. This made continuing the event more difficult at the "same scale and timeline" as originally planned.
Big Hit swore it worked hard to continue preparing for the "BTS Map of the Soul Tour." The musical event was supposed to occur in April 2020 after it dropped its fourth album, "Map of the Soul: 7."
It was meant to have 39 legs and land in 18 countries, including the U.S. and Germany. However, it was eventually postponed temporarily until it turned into 16-month cancelation and now it was canceled altogether.
At the time, BTS would usually perform online concerts for paying fans. The band also released a movie. Although Big Hit suggested live performances would resume, it did not give any timeline when it might happen. Anyhow, it would surely include more virtual concerts as the global health scare still looms. (Business Times)