Celebrity
Fans React Over Removal Of BTS Jungkook's Birthday Billboard In Pakistan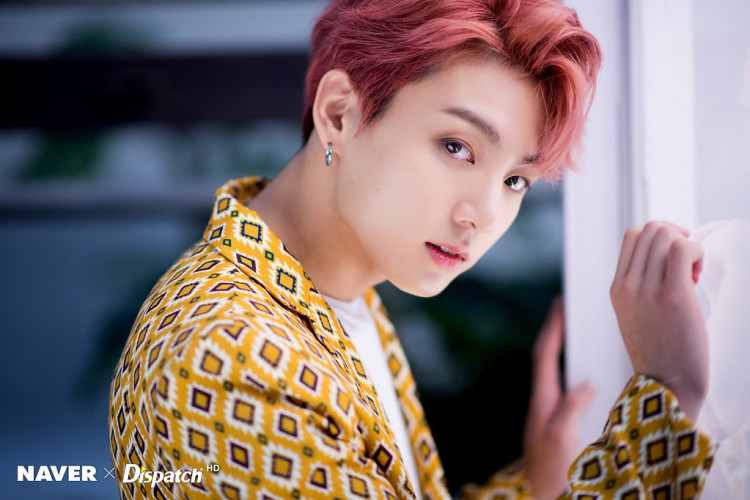 A Punjab Assembly candidate of Jamaat e-Islami asked the removal of BTS's Jungkook's birthday billboard in Pakistan for, allegedly, "promoting homosexuality." As expected, the Pakistani ARMY expressed their disappointment about this issue.
According to AllKpop, the Pakistani ARMY went through all the needed processes to install BTS's Jungkook's billboard to celebrate his birthday on Sept. 1. Despite that, though, Furqan Aziz Butt still had it removed after the ad gained huge attention on social media.
He told Vice World News people had a lot of complaints and there was even a huge commotion about the billboard. He added the K-pop band was a "negative influence" on the young people of Pakistan and accused RM, Jin, Suga, J-Hope, Jimin, V and Jungkook of promoting homosexuality.
Butt alleged the boys encouraged the young Pakistans to "behave in wrong activities." He even questioned the reason behind putting up the billboard, stressing the group had no brand name or even a product selling in the country.
In addition, Butt also asked why BTS's Pakistani fans called themselves "Gujranwala ARMY when they only had the Pakistan army in their nation. So, a fan from Islamabad saw the reason behind all this, revealing the older generation saw the k-pop group's physical features and attire as "too feminine."
They also deemed RM, Jin, Suga, J-Hope, Jimin, V and Jungkook's use of makeup as inappropriate. With this, the Pakistani ARMY could not help but air their sentiments online, calling the older generation a "bigot" for stereotyping the hitmakers for their appearances.
One fan even said Jungkook's billboard was only an advertisement and he could not see any problem there. So, they just made the hashtags #BTSisPakimysPride and #PakistanLovesBTS trend online, per Yahoo! News.
They even swore to continuously show their love and support to the "Butter" singers no matter what the older Pakistani people said. Meanwhile, this is not the first time that BTS has faced an anti-LGBT+ issue at all.
In fact, a Russian anti-gay group canceled the screening of the band's movie, "BTS World Tour: Love Yourself," in a cinema in the North Caucasus region in Russia in 2018 for featuring "seven Korean homosexuals." A print shop in the country also refused to print the groups' greeting cards and banners for a K-pop-themed café, calling it a "gay propaganda."
Despite the accusations, BTS has no known queer members and shows even supports the LGBT+ groups and rights. (Business Times)