Celebrity
BTS J-Hope: Here's How Fans Have Come Up With New Cute Nickname For Him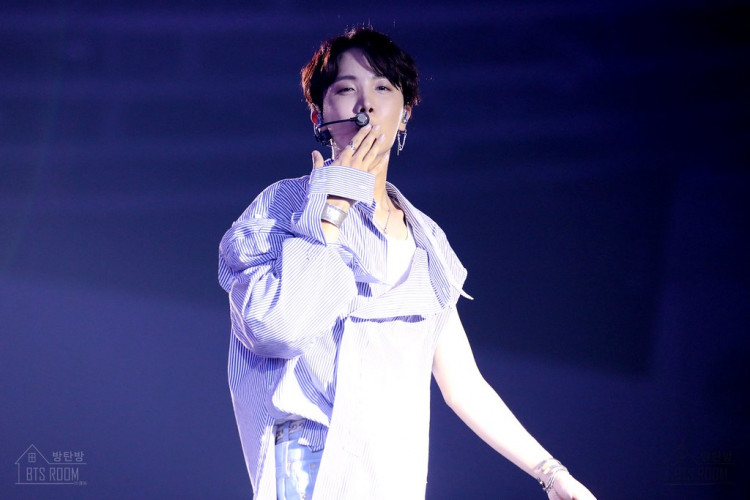 Fans have a new nickname for BTS's J-Hope and it is the cutest ever. So, how do they come up with this new name and what is the story behind it?
BTS has remained to be No. 1 on Billboard Hot 100 for the past 10 weeks. J-Hope will usually share a selfie every morning to show his happiness about the feat to celebrate this win.
Of course, every post has an accompanying caption and from here, fans birthed him with a new nickname, Koreaboo noted. The 27-year-old star will normally make his captions cute, like by changing the phrase "What's happening" (museun il-iya) by adding an "m" onto the end, making it "museum il-iyam."
As it sounds like "yam," the Yamyam-I nickname was born. J-Hope continuously uses the suffix "yam" at every end of his caption, purposely adding cuteness to his posts.
Now, when BTS receives another success, the ARMY will wait for Yamyam-I to make a new cute post. J-Hope has been continuously wowing everyone-not just through his group's music but as a solo artist, too.
His solo mixtape, "Hope World," has now topped the iTunes chart in 109 regions, All Kpop claimed. On Aug. 3, it was ranked No. 1 on Nepal's iTunes Top Song chart.
For the record, "Hope World" has now broken Beyonce's record with her "Lemonade" album, which topped the iTunes chart in 108 countries. As expected, fans celebrate the win, making the hasthtag #HopeWorldbyJHope109Win trend on Twitter. They also used #HOBI and #HOSEOK that all trended real-time.
"Hope World" dropped in March 2018 and since then, it started to conquer the world. It featured seven tracks, which J-Hope wrote, composed and produced for the first time.
At the time of its release, it already set a new record among all Korean solo artists by topping the iTunes charts in 63 countries. It also entered the U.S. Billboard's Artist 100 chart for two consecutive weeks, setting a new record for Korean solo artists.
According to Weverse Magazine, J-Hope wants to grow his and BTS's music "globally." He makes this his personal goal, which is just one of the many things he wants to do.
As he and the rest of the BTS members have come this far, he feels that he wants to be more serious about expressing something. Thankfully, J-Hope now sees that the excellent synergy for foreign artists has been successfully built, making it easier to bring their music to the world. (Business Times)