Celebrity
Ex-BTOB Jung Ilhoon Receives Two-Year Prison Sentence For Marijuana Use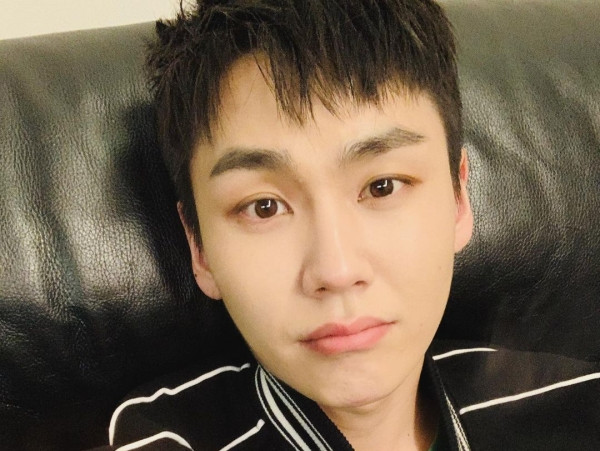 Jung Ilhoon, the former member of the boy group, BTOB, has been sentenced to spend two years in prison. Senior Judge Yang Cheol Han of the Seoul Central District Court presided over the former idol singer's illegal drug case and handed down the final verdict on Thursday, June 10.
As per Soompi, apart from the imprisonment decision, Judge Yang Cheol Han also ordered Jung Ilhoon to pay a fine of ₩133 million or more than $100,000. The hefty fine and prison term was the 26-year-old's punishment for habitual purchase and marijuana usage between 2016 and 2019.
It was early last year when the news of BTOB Ilhoon's drug use and investigation first broke out. A trial followed due to allegations that he purchased and smoked 826 grams of marijuana worth around ₩130 million or $116,500.
It was said that there were 161 instances that he smoked the weed in the span of almost three years. Jung Ilhoon has seven other co-accused in this case, and they have received varying penalties. They were given six months to two years prison terms, depending on the number of times they used marijuana.
During the hearing, the singer was found guilty for violations of the Act on the Control of Narcotics plus other offenses. He was immediately arrested as soon as the sentencing was over because the judge thought it was necessary as Jung Ilhoon could flee.
In any case, The Straits Times mentioned that the prosecution initially asked for a four-year imprisonment term as he committed many offenses related to drug use, but apparently, it was reduced to two years in the final hearing.
"The defendants communicated through the dark web in order for their crimes to not be easily detected, and they used elaborate criminal methods such as making transactions with the cryptocurrency Bitcoin," the outlet quoted the court as saying. "The two defendants (Ilhoon and co-accused) played leading roles and carried out the criminal acts the greatest number of times."
Meanwhile, Jung Ilhoon has been serving in the army since May 2020. He enlisted in the middle of the investigation and has been serving as a public service worker. He also officially left BTOB prior to his enlistment.