Celebrity
SEVENTEEN Enters Billboard's For The First Time With 'Your Choice'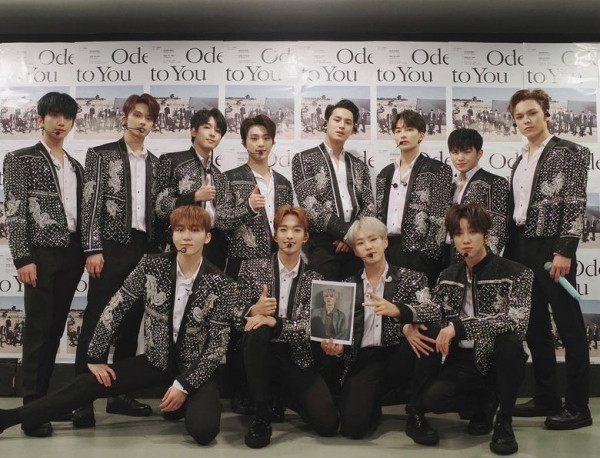 SEVENTEEN finally fulfilled its wish when it finally made it to the Billboard 200 Chart with its Your Choice album. The group made it to the top 20, placing no. 15, which is a big feat already.
As Allkpop reported, this is the first time that SEVENTEEN entered the Billboard in the span of its more than 6-year career. and it was even more impressive because the group was in the top 20. The result is for this week's ranking, and the band was able to secure a top spot in the said U.S. music chart after computing the total number of physical album sales, downloads, and streaming.
Once added all together, the total number is listed as the artist's album sales units. For SEVENTEEN's Your Choice mini-album, it obtained large numbers after the overwhelmingly positive responses from fans around the world. Making it to the Billboard 200 just proved the song and the band's popularity.
Yonhap News Agency noted that SEVENTEEN is one of the most popular boy bands in South Korea right now, and it is also slowly making its name known on the global stage. In fact, S. Coups, Wonwoo, Mingyu, Vernon, Woozi, Jeonghan, Joshua, DK, Seungkwan, Hoshi, Jun, The8, and Dino have been appearing on American TV shows lately.
Just last week, the 13 members performed Ready to Love on ABC's Jimmy Kimmel Live! and this was followed by an appearance on MTV Fresh Out Live. The song is the title track of the group's Your Choice album that offers a total of six tracks.
At any rate, SEVENTEEN had just resumed its activities after a short quarantine due to a staff member's COVID-19 positive diagnosis two weeks ago. The group is set to hold their offline and online fan meeting from Aug. 6 to Aug. 8, called the 2021 SVT 5TH FAN MEETING: SEVENTEEN IN CARAT LAND.