Celebrity
BTS's Jimin Accused Of Plastic Surgery, Fans Are Enraged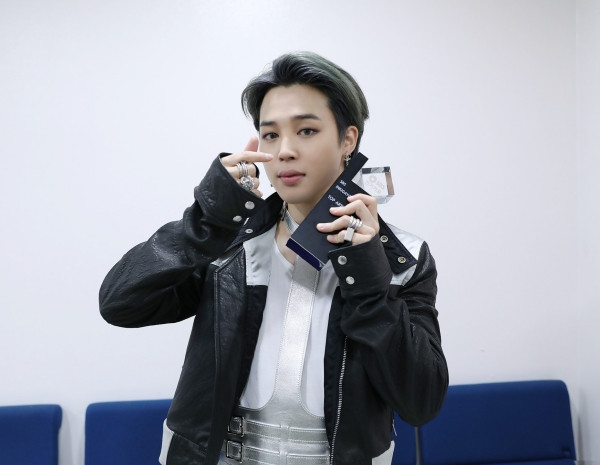 BTS Jimin's popularity was proven once again when someone is not just trying to copy his style, music, or fashion but an individual wants to look like him. To achieve his goal of duplicating the face of the 25-year-old singer, he went to great lengths to get surgeries!
Articles about Oli London were published yesterday after he released videos showing his face while recovering from surgeries to look like BTS Jimin. Now, while most publications focused on the British national's explanation as to why else he decided to get a series of 18 cosmetic surgeries, a German magazine published a different headline that infuriated the fans around the world.
According to Allkpop, fans posted screenshots of the headline that was emblazoned on a German tabloid called Bild. The story was about Oli London but a photo of BTS Jimin's was also posted.
What enraged the fans was the description underneath the Korean superstar's image as the tabloid alleged that while Oli London went under the knife to look like Jimin, it was suggested that the idol himself also had surgeries to achieve his current good looks.
And this was not all, as the paper stated that "a couple of surgeries" was done on the BTS member. Fans are saying that this claim is an ultimate insult to Jimin. As they feel very offended by the German publication's ridiculous statement, they took to social media to express their anger.
"The biggest German sh** magazine strikes again," a fan tweeted. "It is an article about Oli London but under a picture of Jimin they stated: 'Park Jimin himself looks like he had a couple of surgeries as well.' What's wrong with German media?"
In any case, Oli London was also harshly criticized for getting plastic surgeries to copy Jimin's face. As E! Online reported, the British social media personality said he now identifies himself as Korean and he feels Korean as well.
These statements sparked accusations of cultural appropriation plus fans pointed out to him that he is not and will never be Korean. Finally, when he said he just wants to make Jimin proud but fans savagely told him the singer does not care, then accused him of using BTS Jimin to be more popular and attract attention for his own benefit.