Business
'Slideshow Collectibles' Unveils New BTS Merch: Statues And 'IDOL' Hanboks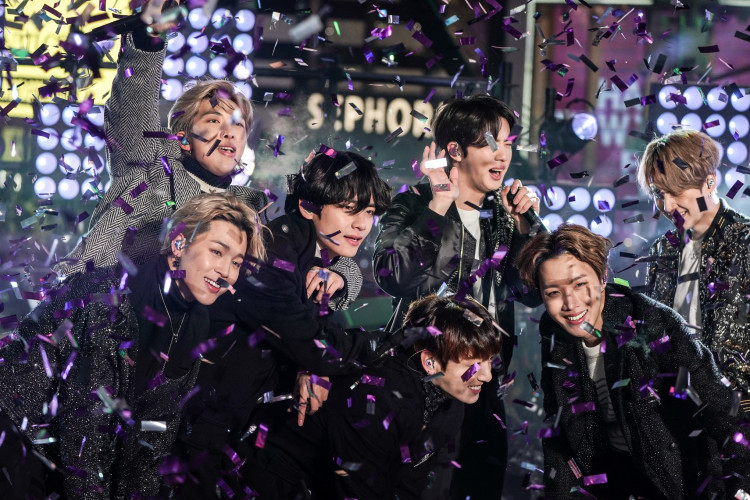 Obsessed is only an understatement when Slideshow Collectibles unveiled some new BTS merchandise that will surely make ARMYs come rushing.
'Slideshow Collectibles' x BTS
ARMYs are about to be broke with Slideshow Collectibles's new BTS merchandise. From BTS statues of its seven members to the hanboks worn by the band on its IDOL music video.
Fans were enthralled to purchase the items, considering the company is a specialty manufacturer of film, movie, and TV merchandise items. Slideshow Collectibles is known for curating high-end pieces, specifically fine art prints and high-quality collectible statues and figures.
The partnership between the two giants is unlike any other, with Slideshow Collectibles's famous items from various movies and series. To name, these are Disney, Star Wars, DC Comics, Marvel Comics, The Lord of the Rings merchandise.
And now, BTS is the firm's newest creations!
New BTS merchandise by 'Slideshow Collectibles'
The latest release is the BTS Deluxe Statues, all inspired by the major-hit music video of IDOL's live performance in 2018. The statues feature each band member in their impressive and fashionable hanboks.
Each BTS statues stand in different sizes and heights. That said, it did not stop the ARMYs from gushing over the items as their newest addition to their collection.
In a statement, Slideshow Collectibles describes RM's statues as, "[RM] flows toward his next dance move with his hands raised at his sides and his turquoise robe billowing behind him." Click here for the details of each statue.
Price and where to order
As per Bleedingcool, each statue cost $195, although no release frame has been released as of the moment.
On the other hand, Slideshow Collectibles is highly suggesting pairing the statues with the BTS: IDOL Fine Art Print by Ian MacDonald, based on the same performance of the band. Price is from $45 to $350, depending on the size and the materials it was created.
Fans and avid collectors can now pre-order the BTS Deluxe Statues through Slideshow, with each statue sold separately.
Click here to place your pre-orders and shipments will be on May-June next year.