Video
Watch: BTS's Dance Battle Against A Dancing Dog Robot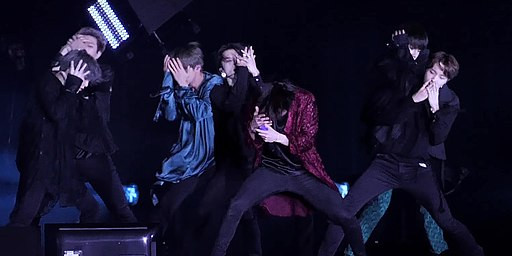 Automotive manufacturer Hyundai officially celebrates the entrance of the Grammy-nominated band BTS to its umbrella, and also some smooth dance moves by a dancing robot dog.
That said, the band and the robot did a dance-off, leading all BTS members to lose over the sweet and smooth moves of the robotic creature.
Hyundai celebrates new acquisition with BTS
Hyundai made headlines when it officially completed the acquisition process of Boston Dynamics, which happens to be the curator of the internet's craze-Spot! Along with Spot are Atlas robots, known to be dancing and look like a dystopian nightmare machine.
To mark the company's grandiose festivities, Hyundai chose to partner with South Korean K-pop all-boy group BTS on a new video that showcases the dancing skills of seven Spot robots.
The dancing robots grooved to the beat of BTS's IONIQ: I'm On It 2020-released song, with all of the members also thumping their bodies out for a dance-off.
Fans worried that 'Boston Dynamics' will replace BTS with robots
Well, RM, Suga, J-hope, Jin, Jimin, V, and Jungkook, seem not to care about the matter. However, fans were sent into the crazy possibility that Boston Dynamics might replace K-pop boy bands with its dancing robots, replacing human workers for good.
The competition is not something BTS is thinking about during the video, for sure, as all band members enjoyed it.
BTS is the best choice
In a statement by a representative from Boston Dynamics, he explained that everything has to be worked out in advance and have it precisely scripted.
The dancing robots led the firm to gather a whopping 32 million views on YouTube, which is now still increasing.
Its collaboration with BTS is a sure win for the company, considering that the band is one of the most famous bands in the worldwide music industry. Not to mention the massive fan base of BTS that guarantees Boston Dynamics even better numbers.