Celebrity
BTS Concept Alert: From Guilty Culprits To Washing Cars In Alluring Outfits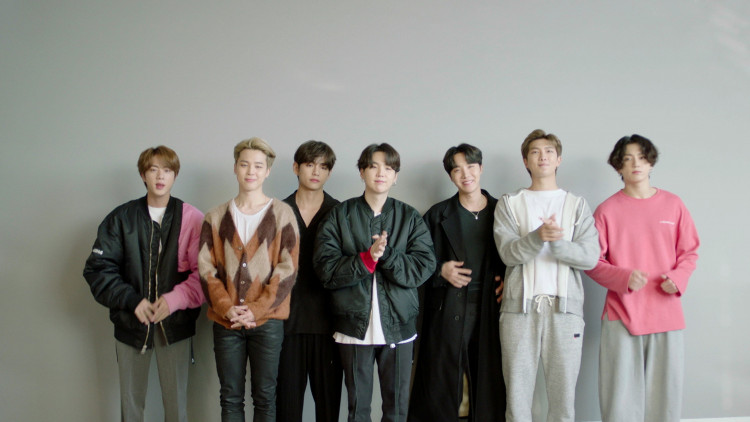 South Korean K-pop superstar BTS decided to roll up its members' sleeves as they all cleaned and washed some classic cars, marking another concept content to Butter's CD version.
BTS looks cool washing cars
Ahead of Butter CD version's release, the world's most phenomenal K-pop group BTS continues to gift fans a new batch of teaser photos that are unlike any other!
As the band prepares for its new craft's release, ARMYs were shocked to witness their beloved idols cleaning cars wearing cool and sultry clothes that show some skin. Well, it is what everyone wants to see!
Allkpop cited that on June 30 (Wednesday), at midnight KST, the dashing seven lads released group and solo concept photos of each band posing like a chill car washer. Not to mention the vintage cars, the vibe channels a classic western movie.
Group photo in blue-themed setup
RM, Suga, J-hope, Jin, Jimin, V, and Jungkook, posed in front of a gasoline stop shop, all holding props that are used to clean cars.
Jin is holding the end of the yellow hose, RM holds nothing but had his right arm inside his pocket, while Suga holds a rug used to wipe the water from a vehicle's exterior.
Wearing a jumper is Jungkook holding a brush, with Jimin also holding the same item. J-hope holds the same item as Jin, while V had his left foot rests on a pail while holding a sky blue-colored sponge with soap on it.
Sultry outfits that suits the theme
The notable member who captured the hearts of ARMYs is Jimin, as he adorns himself a while undershirt, tucked into light-washed jeans and paired with white sneakers.
Other members like Jungkook, Suga, Jin, and RM all wore denim outfits, while V and J-hope wore white shirts.
The only time cleaning cars are as chill as ever is when BTS struck a pose with it, looking all so dope and cool.
Check out the photos via BTS's official social media accounts.