Celebrity
Social Media Influencer Oli London Faces Backlash For Getting 18 Surgeries To Mirror BTS Jimin's Face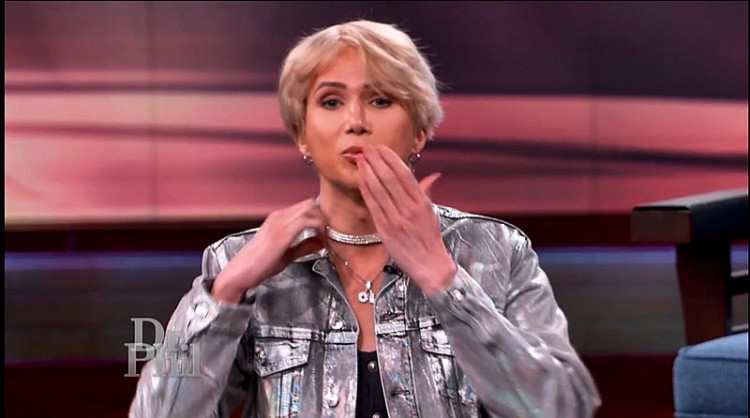 Social media personality Oli London announces that they is now an official Korean who looks "exactly" like BTS Jimin after getting 18 surgeries. The influencer faces backlash from many especially from BTS ARMYs, accusing Oli cultural appropriation.
BTS Jimin 'wannabe'
E! reported that non-binary social media personality and influencer Oli London that they now look and feel Korean via video they posted on June 28 (Monday). The matter is supported by Oli's 18 massive cosmetic surgeries to look like BTS Jimin.
"I identify with the Korean community," they said. Oli then continued that maybe people will accept him more in being part of the community as they already have the look.
"Maybe people will think I'm actually Korean, which will make me really happy. They can see how much I love their culture," they further said.
Oli London wants to make BTS Jimin proud
The influencer bluntly revealed that they want to make BTS Jimin proud with the things they have done to look like him.
Oli also said in the video that the Filter singer the ultimate idol, and he claims that BTS Jimin will surely be proud when they look like him now.
The most loved face feature of Oli of BTS Jimin is his eyes, of which they also made the eyes similar. However, the video shows a lot of swelling on Oli's face as it comes freshly comes from surgery. The influencer said they could not wait to see the final results when the swelling process is over.
Netizens react
Not everyone was delighted to see Oli's transformation. Many blurted out their reactions and comments towards the influencer on various social media platforms and online forums.
One Twitter user said that what Oli did is a mockery of transgender people, and it touches the heated issue of cultural appropriation.
On the other hand, BTS ARMYs also gave out comments on the matter. It's a mixed conclusion, but many pointed out that Oli could have admired BTS Jimin without copying his face.
BTS Jimin is yet to comment about Oli's transformation.