Celebrity
BTS Members Are Handsome And Guilty Culprits In New Concept Photos For 'Butter' CD Version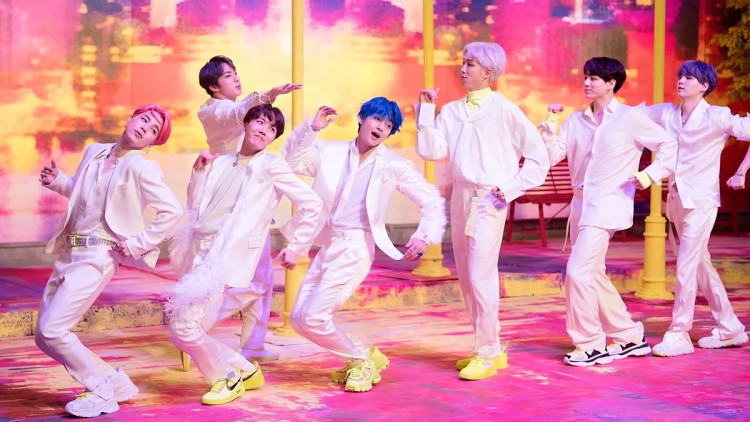 BTS acts as handsome culprits in mug shots in new concept photos for the physical copy of Butter. The seven lads were all obvious to be guilty in stealing people's hearts, which have become the theme of the new shots as the countdown for the release of Butter CD version is nearing to be over.
New concept entries for 'Butter' CD version
The world's most phenomenal K-pop group BTS has officially released the second concept of the forthcoming Butter CD version.
The photos were all released on the band's official YouTube channels on June 29 (Tuesday), with all seven members being captured and sentenced for stealing the people's hearts.
The concept photos come in handy with two versions; group and solo. Also, the theme is a mug shot with a background that surely is obvious to the fans. Also, the backdrop reminded the ARMYs of the black and white mug shot scene in the music video for Butter that enhances curiosity to many.
Group photo of the main culprits
Furthermore, the group photo has a backdrop that shows a heart rate designed on an orange background. RM, J-hope, Suga, Jin, Jimin, V, and Jungkook appear in front of the camera with intense looks that show their personalities.
Both in the group and solo photo had the Grammy-nominated K-pop idols hold a placard in their hands, insinuating the theme of the concept content.
Solo shots featuring the impressive gazes of each member
The mug shots of the seven dashing BTS members are the only mug shots that every time people view it, a smile will come depicting on their faces.
Fans were also very swift to spot common heart-shaped handcuffs to the members, with Jungkook putting the props on his pants, while V wearing it on his right wrist. The remaining members except J-hope highlighted the item in their solo shots.
Check out the new concept photos on BTS's official social media accounts.