Music
BTS's 'Butter' Music Video Achieves 400 Million Views On YouTube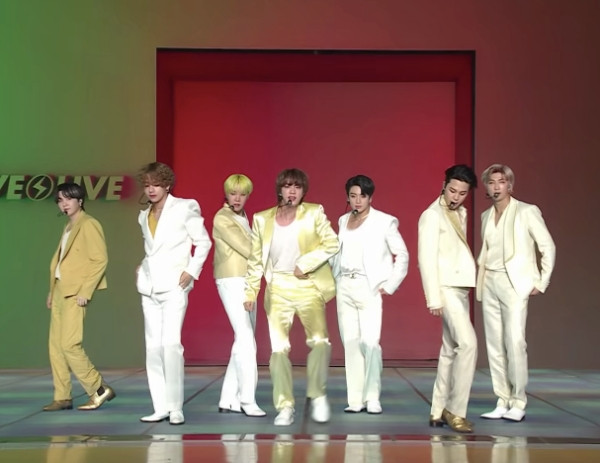 The world's most phenomenal K-pop group BTS collects another YouTube gem after one of its music videos has reached 400 million views!
BTS's 'Butter' new YouTube feat
BTS's latest English-language single called Butter is the band's newest addition to its 400-million-viewed music videos on YouTube.
Soompi reported that on June 28 (Monday), BTS's Butter has officially joined the ranks of BTS music videos that hold 400 million views. Well, thanks to the ARMYs for the ever-support, showing BTS's massive influence.
It was around 11 PM, following South Korea's time zone, that the colorful music video of the song lapsed the platform's 400-million mark.
The new feat of the K-pop septet comes in handy after 38 days and 10 hours since the music video was uploaded on HYBE LABELS's official YouTube channel on May 21 at 1 PM KST. However, that said, BTS only took a short amount of time to hit the impressive viewing figure on the platform compared to other K-pop idols' music videos.
BTS's 'Butter' is a hall of famer name
For the time being, BTS's Butter music video is the 13th entry of the Grammy-nominated band to its collection of music videos which have achieved the same.
It follows the footsteps of DNA, Spring Day, Dope, Fire, MIC Drop (Steve Aoki Remix), Fake Love, IDOL, Blood Sweat & Tears, Boy With Luv with Halsey, Save Me, Not Today, and Dynamite.
Furthermore, BTS's Butter is named as the fastest music video by a Korean artist to hit the 400-million mark for only 35 days and nine hours.
The same music video also holds the record for the biggest YouTube Premiere and the most-viewed music video in just 24 hours of its release.
It is also the fastest music video to surpass a whopping 200 and 300 million views on the same video streaming platform.
Celebrate with BTS by re-watching the music video of Butter above!