Celebrity
Park Na Rae Is Off The Hook After Authorities Dismissed Her Sexual Harassment Case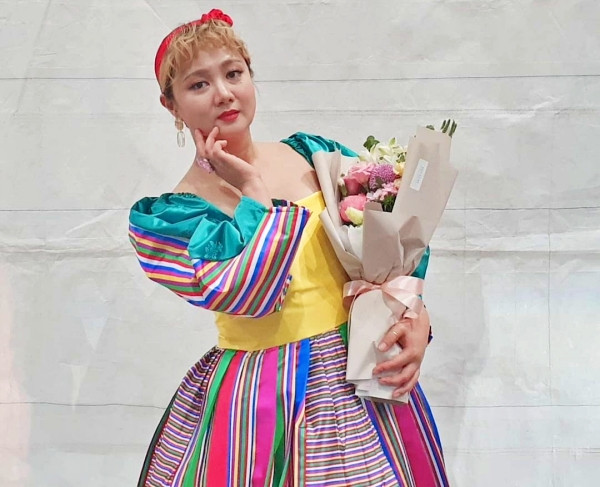 Park Na Rae, the South Korean comedian who was accused of sexual harassment due to her inappropriate actions in a YouTube video, is now cleared of the wrongdoing. It was revealed that the police already dismissed her case after thoroughly investigating the incident.
According to Allkpop, the law enforcement agency that is handling Park Na Rae's case released its decision regarding the probe on Monday, June 28. The officers explained that they did not find the comedian's conduct to be lewd, so no crime was committed in the incident.
Moreover, as mentioned on Korea Joongang Daily, there will be no further investigation on the I Live Alone host. The police added that Park Na Rae's actions would not be categorized as obscene based on the previous resolution from the Seoul High Court. At any rate, if there will be no further request to review the case in the next 90 days, the case will be fully dissolved.
It can be recalled that in March, the comedian was slammed for her inappropriate actions in her YouTube show called Hey Narae. In the second episode, she was YouTuber Hey Jini, who is popular with children. However, the comedian kept on making R-rated jokes, and when she held a male doll, she placed the toy's hand in his underwear and stretched it to "see how far its arm stretches."
The scene went viral, and the viewers criticized Narae for her gestures and suggestive comments. They pointed out that the video is very accessible to children, and yet she keeps making these inappropriate actions. The video has since been deleted, and Park Na Rae also issued a public apology through a handwritten letter.
"I regret making people uncomfortable with my inappropriate videos from 'Hey Narae,'" Na Rae wrote as translated by The Korea Times. "It was my responsibility to be thorough with the appearance, performance, and props on the show, but I let so many people down with my unprofessional action. I will try to put more thoughts into every word and action from now on."