Movies
SM Entertainment Aims To Release Hollywood Film Inspired From Aespa's Universe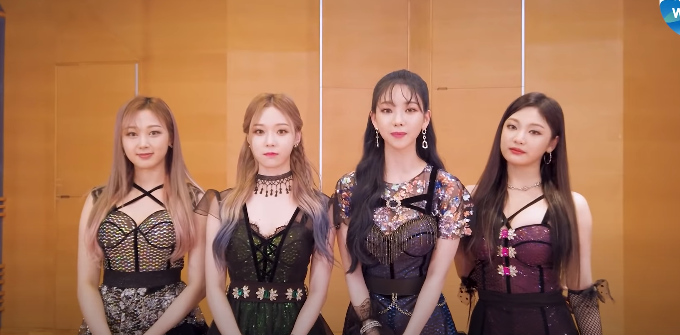 Fans of South Korean all-girl group aespa went nutty as a fruitcake when a revelation that says a Hollywood film inspired by aespa's universe is on the way for discussions.
Many fans reacted unlike any other, as it has been one of their longest dreams to see the animated content and characters of their idols on big screens.
'SM Congress 2021' revealed future plans of aespa
June 29 (Tuesday) is the day where South Korean multinational entertainment company SM Entertainment held its SM Congress 2021 online, unveiling its plans and visions for the rest of 2021.
The event was hosted by SM Entertainment Founder and Executive Producer Lee Soo Man, where the K-pop quartet sat down and talked about its future plans.
The segment was kicked off by Lee Soo Man congratulating aespa for its successful debut with the single Black Mamba, and its recent comeback song titled Next Level.
Karina then remarked that she is very thankful that many had their song used for dance covers while grooving to the beat of Next Level. She also could not believe that the band was nominated for first place.
New Hollywood movie is on the way?
After succumbing to aespa's debut and new releases, the topic then touched into the band's cinematic SM Culture Universe video uploaded on YouTube last month.
For the time being, only one episode was released, with an episode title of Black Mamba. Lee Soo Man then explained:
"We're creating a new universe called the SMCU [SM Culture Universe], and you [aespa] are the first ones to enter this world. We'll depict this world through a new genre called CAWMAN that I came up with."
While further explaining the matter, the SM Entertainment Founder revealed that talks and discussions were underway regarding a potential Hollywood movie inspired by the band's cinematic universe.
However, nothing was further explained and revealed yet, but fans are hoping the movie is just around the corner!