Celebrity
2PM Finally Returns As A Full Group With 'Must' Album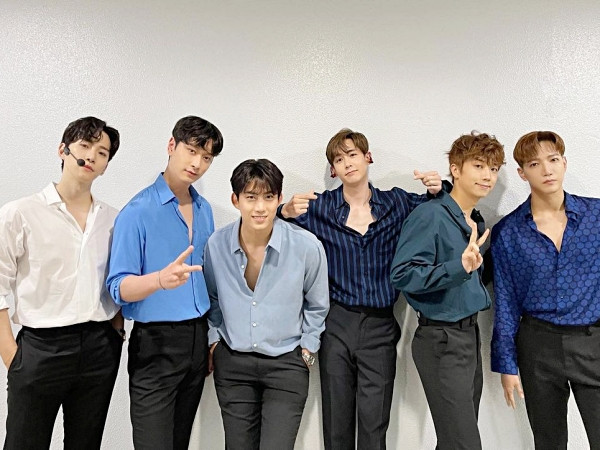 2PM is back after a five-year hiatus and it returned with its 7th full-length album titled Must. The group dropped the title track's music video Make It, and the group proved its popularity by gaining more than 2.4 million views in just eight hours since it was posted on YouTube.
The new album follows 2PM's Gentleman's Game that was released in September 2016 so this is really the group's major comeback. As per Allkpop, Make It was written and composed by Wooyoung and its music video's apocalyptic theme was really well made.
With their return to the music scene, 2PM just made history the first second-generation idol group to make a comeback as a whole team after a five-year hiatus. However, it should be noted that the main reason for their short disappearance in the industry was the mandatory enlistment in the army.
Member Junho was the last to enter the army, so he was also the last to be discharged. However, 2PM is really determined to make their comeback because even if it has only been 100 days since Junho returned to civilian life, the team managed to prepare for their album and stage its much-awaited performance after a long time.
Meanwhile, The Korea Herald reported that to mark their comeback and meet their fans again, 2PM held an online press conference on June 28. The members shared their thoughts on the group's reunion and finally being able to create music and perform together again.
"It feels strange to be returning after such a long time," Chansung said. "We are grateful just for the fact that we had people waiting for our comeback and that we were given a chance to do so."
Taecyeon also noted that this is a meaningful album because this is the first album that they are releasing in their 30s. He noted that in their 20s, they had released youthful and energetic tracks, and now they are presenting a more mature concept that shows their age.
2PM's Must album will offer 10 tracks, and as part of its promotion, a comeback showcase is on the schedule. Lastly, the members - Taecyeon, Wooyoung, Junho, Nichkhun, Chansung, and Jun K., are also expected to be in various music shows starting this week.