Celebrity
BTS News: Minister Of Culture To Recommend Delaying The Members' Military Enlistment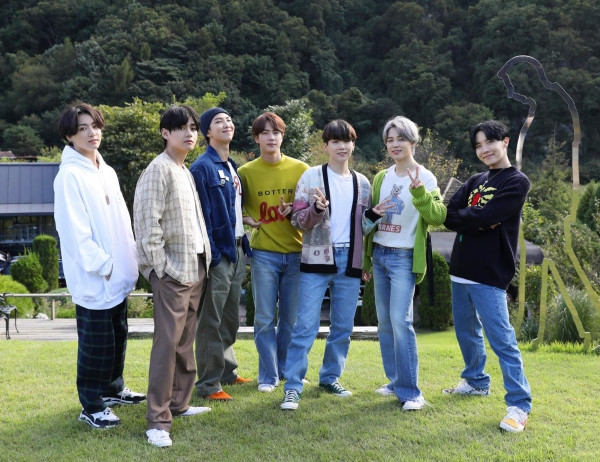 The BTS members are already close to the age when they have to enlist in the army, and Jin, the oldest member, should even be enlisting by now as he is already 28-years-old. However, it seems that they will be allowed to enter the army later than usual as South Korea's Minister of Culture, Sports, and Tourism said that he would write a recommendation for the postponement of their military service.
According to Allkpop, Minister Hwang Hee said that he would definitely recommend for the seven members that include RM, Jin, Jungkook, V, Jimin, J-Hope and Suga, to enlist at a later time. In one of his recent interviews, he said that the BTS members have yet to submit their application for postponement of their army duty, but he will surely write a recommendation for them once he receives them.
It was explained that BTS would not be considered for the postponement unless the Ministry of Culture, Sports, and Tourism gives them a recommendation, so it is a crucial piece of document. In any case, artists are only allowed to delay their enlistment if they have significantly contributed to the promotion of the country's culture.
The rule is that they can delay their enlistment until they are 30 years old. BTS has spread the Korean culture worldwide through their music and videos where they teach the Korean language; thus, they are surely qualified.
However, many are pointing out that the BTS members are the only ones eligible if that was the basis for granting the delay. They were even saying that the new law for enlistment was only made for the seven members. In response to these kinds of comments, Minister Hwang said, "We will consider the fairness, equity, and opinions of the Ministry of National Defense."
Meanwhile, the ARYMs are relieved after learning about the possible postponement of BTS' military enlistment. They have previously petitioned for them to be exempted from service, but the only thing that the government could grant is delaying their army duty. Hence, the fans are content with the latest development. At least they will see the group promote together for a bit longer.