Business
McDonald's 'BTS Meal' Sees A Surge Of Sales In The Philippines And South Korea By 1000%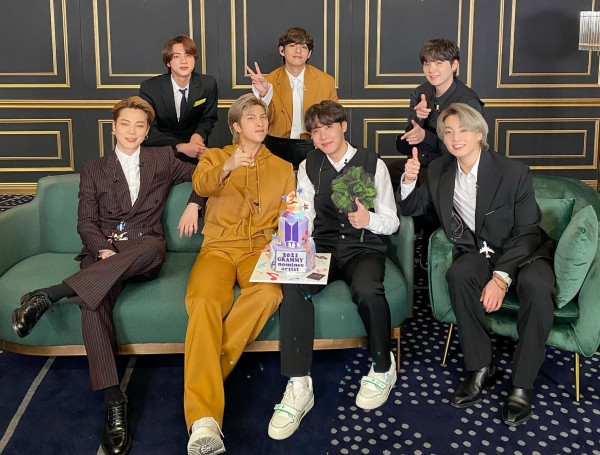 McDonald's has proved to everyone that its choice of having the world's most phenomenal K-pop group BTS in its boat is the best decision they have ever made.
Since the collaboration between BTS and the fast-food chain was launched in over 50 countries, many were given a chance to enjoy the BTS Meal.
Chicken McNuggets increases sales due to 'BTS Meal'
Allkpop cited that the Filipino version of McDonald's was able to sell to approximately 3.5 million pieces of Chicken McNuggets on the official launch day of the said meal. The K-pop group BTS-inspired meal was released in the country on June 23 (Wednesday), leading to surge in sales.
A booming total of 1,000 percent higher in comparison to the average daily nuggets sales was announced to be present in the McDonald's economy, as per McDonald's Philippines Managing Director Margot Torres.
Almost a million BTS Meals were also given [sold] out since the launching day, Margot added.
"It was phenomenal. We were so surprised. It was a fantastic launch day on June 18. We really painted the town purple," she said in an interview with local news media.
To compare the sales experience of the fast-food chain for BTS Meal, the launch day in the country was very orderly, unlike what happened to some McDonald's branches in Indonesia.
South Korea is the big winner
The South Korean figures of BTS Meal sales were recently reported by Edaily, as cited by Korea Boo. It shows a whopping 1.2 million BTS Meals have been sold in just 25 days since it was launched.
The matter is the first time a set menu has been sold for over 1 million united in the country in such period of time.
Also, between the dates May 27 and June 21, the average daily sales of Chicken McNuggets emerged by 250 percent.
Well, the Philippines and South Korea ARMYs-based are unlike any other!