Celebrity
'MapleStory' Appoints BTS's Jin As Judge For First Character Design Award: Netizens React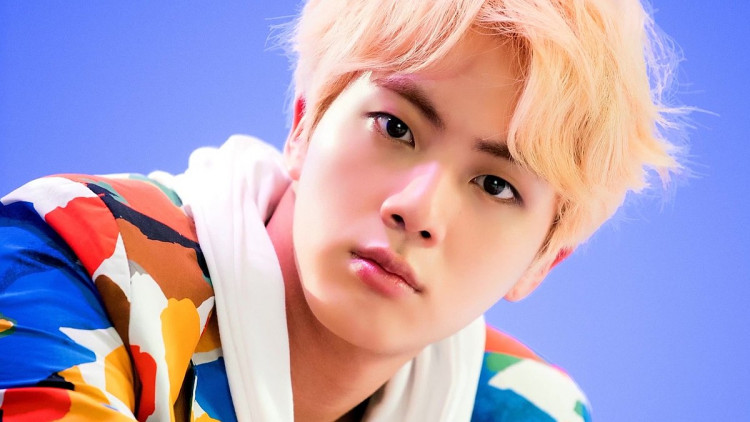 Online game company MapleStory has officially launched its first-ever character design awards called the Golden Hand Awards. The said event is available and open to any game users that own a MapleStory character that is beyond level 101.
BTS Jin is one of the judges
MapleStory and card-carrying member of the Grammy-nominated band BTS, Kim Seokjin, famously known as BTS Jin, is among the judging panel for the forthcoming event.
Many were overjoyed to hear the news, especially the ARMYs, as BTS Jin started his MapleStory journey from being the most loyal player and now becoming a judge.
The Moon singer stated, "Since I'm handsome, I'll select cute and pretty artwork like my face."
Furthermore, his specifications include his 18 massive years of MapleStory experience, released Black Swan set, and the ever-famous tag as the "worldwide handsome."
BTS Jin's upcoming workaround as a judge
With his fellow judges for the event, BTS Jin is on to take a look at various categories, which include plastic surgery, hair, set, costume, and pet.
Korea Boo reported on June 24 (Thursday) that 50 users will be chosen to advance to the finale, of which a winner will be grandiosely chosen via the decision of the judges.
BTS Jin is joined by pixel artists Joo Jae Beon, designer Go Tae Yong, MapleStory's Art Part Managers Kang Yo Soon and Shin Hye Young, and MapleStory Art Manager Oh Yoon Suk.
Netizens react to BTS Jin new job offer
An online fun and interactive forum highlighted in showing their reactions towards BTS Jin judging MapleStory's upcoming event. Many users shared how lovely it is to hear that BTS Jin is doing a work which includes his other passion-gaming!
Comments from netizens go like these:
"Woah, Lollllll Is this for real? Lolllll "
"More than anything, I am jealous that he is a successful fan of a game that he played often."
"He is a real successful fan Lollllll So jealous."