Fashion
BTS's Jin And J-Hope Exude Soft Charms In 'Photobooth' Video For 'Butter' CD Version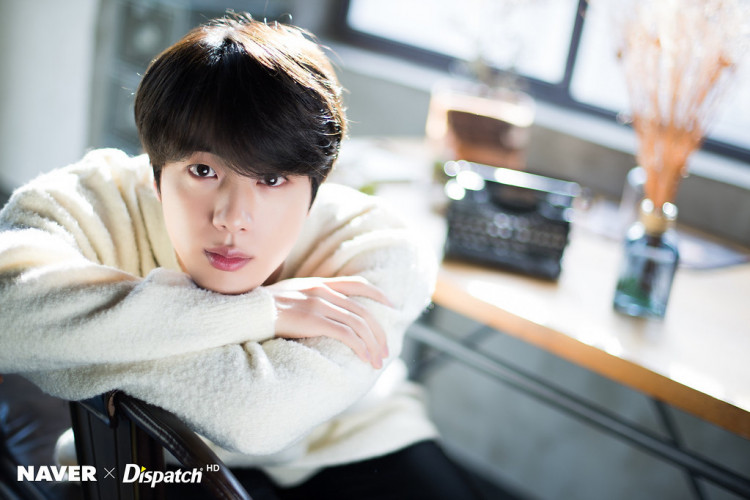 Two members of the world's most phenomenal K-pop group BTS, J-hope and Jin, released a photobooth video that channels their inner and outer charms, making ARMYs go crazy!
New content by BTS J-hope and Jin
The 27 and 28-year-old K-pop idols released their photobooth video, uploaded on BTS's official social media accounts. Naver stated that the video comes in handy on June 24 (Thursday), with the content and context inside a photo booth.
Furthermore, the said charming video is the new content entry of BTS, as the band counts the time until the release of the single CD version of its second English-language single called Butter.
Allkpop shared that the video of BTS's Jin and J-hope followed the alluring videos of BTS's Jungkook and V. The new entry was made available for the eyes of ARMYs around midnight KST.
The ever-charming BTS's J-hope and Jin
As Big Hit Music releases the photo booth video of the Moon and Chicken Noodle Soup singers, it is undeniable that the two K-pop superstars showed off their awesome charms that make anyone, if not, feel the warmth it brings.
The auras exuded by the K-pop idols are hot enough to melt and captivate the hearts of ARMYs, just like the song Butter.
The content of the video
Just like BTS's Jungkook and V, J-hope and Jin can be seen taking photos of themselves inside the photobooth.
The 39-second videos have drawn the populace of BTS with its short yet inspiring composition, starting from the lads taking photos and putting coins for the camera machine to work. The video was assembled by the instrumental version of Butter, which can be heard in the background.
Meanwhile, the single CD version of Butter will be made available this coming July 9, at 1 PM KST (12 AM EST).
Check out the videos of BTS's Jin and J-hope on BTS's official Twitter handle.