Business
BTS Alert: Grammy-Nominated Band Creates New Record In Oricon With 'BTS, THE BEST'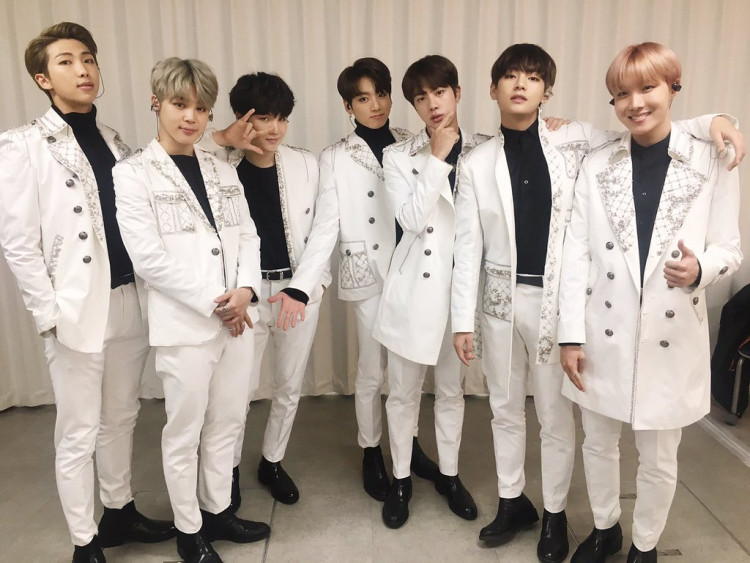 The world's most phenomenal K-pop group BTS has set a new record on Oricon with its best-acclaimed Japanese album entitled BTS, THE BEST.
BTS is truly the Oricon king
Based on the figures released by Japan's Oricon on June 22 (Tuesday), BTS's BTS, THE BEST Japanese albums, was ranked on the No. 1 spot in the first week of its release with a whopping number of copies sold.
Naver reported that the said album sold 782,000 copies, as shown on Oricon's weekly album ranking charts that focuses on the sales from June 14 until June 20.
For that said, BTS creates a new impressive history on the charts with having the highest sales record in the first week of release for this year solely. Undoubtedly, BTS always makes a way to be on top, regardless of its populace.
Meanwhile, BTS's new Japanese album is a collection of songs and singles by the K-pop all-boy group for four years from 2017.
Following BTS, THE BEST, the band will release another album this coming July.
BTS's record-breaking Oricon achievement
Before BTS, THE BEST, the K-pop septet's previous Japanese album entitled Map of the Soul: 7 ~ The Journey ~ only sold 564,000 copies in its first week. The said album was released in July of 2020, also being able to top the same album.
In reference to the weekly album ranking of Oricon during that time, BTS gathered massive numbers of sales, leading for the band to be named as the highest achiever among foreign male artists on the charts.
However, the album fell short of copies sold compared to BTS, THE BEST, making the Dynamite singers break its record last year and give birth to a new one this year!
Furthermore, BTS's BTS, THE BEST is the current second highest sales record in the history of Oricon after Mariah Carey's notable record for first-week sales of foreign artists.