Business
Grab Philippines Releases Statement Regarding Riders' Negative Posts About 'BTS Meal'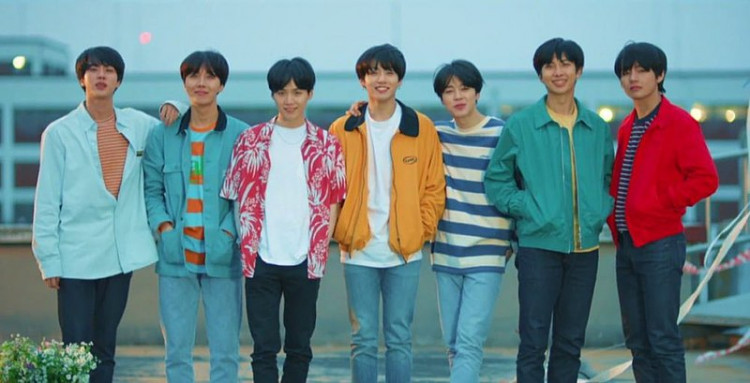 The Philippine site of the transport company Grab issues a statement shortly after some of its riders releases negative comments and feedback towards BTS's new meal package by McDonald's-the BTS Meal.
'BTS Meal' is now available in the Philippines!
Finally, Filipino ARMYs can now have their taste of the worldwide in-demand BTS Meal, a product of the world's most phenomenal K-pop group BTS and famous fast-food chain McDonald's.
The said BTS Meal is now highly available and served in McDonald's stores in the Philippines, with also being available via different channels, which includes Grab Food.
Furthermore, the BTS Meal consists of 10-piece Chicken McNuggets, medium-sized Coca-Cola, medium-sized World Famous Fried, and the Sweet Chili and Cajun sauces-solely inspired by famous recipes from South Korea's version of McDonald's.
Riders' unfiltered comments towards BTS
However, not everyone is delighted about the news and world craze happening. It was found out by BTS ARMYs that the Facebook page that Grab riders put up became a home of the homophobic comments that are directed to BTS in general.
It led a Philippines-based ARMY fan base to send a letter to Grab Food Philippines that addresses the malfunctioning culture sensitivity and close-minded of the riders towards their idols.
Part of the letter reads: "Unfortunately, some Grab Drivers have put 'BTS BIOT' on a Grab Facebook page, indicating that they will be taking the day off during the release of the aforementioned BTS Meal."
Well, it is a well-deserved homophobic rest, per se.
Here is Grab's response
The Grab riders' lack of professionalism and respect made the transport company make such a well-deserved move. Grab said that the riders did not exude one of its core values which is inclusivity and that they have a zero-tolerance policy for such disrespectful actions.
The company has immediately suspended the riders who posted negative comments to BTS, and that they will continue to move hard to maintain its diverse and inclusive platform.