Celebrity
Filipino Delivery Driver Receives Massive Donations From BTS ARMYs After Heart-Felt Post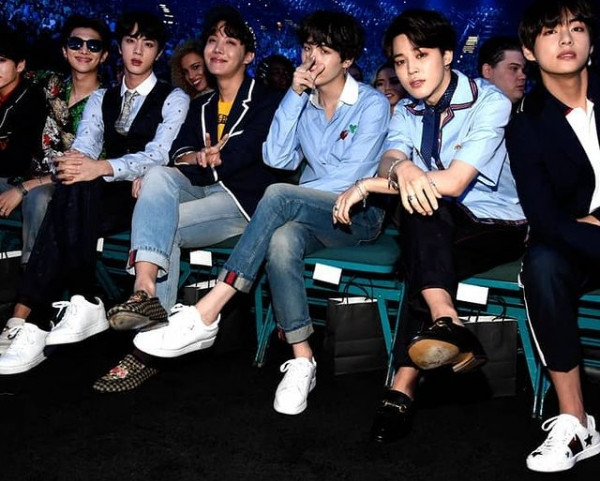 Online food and grocery delivery platform Foodpanda is one of the competitive firms in the Philippines, which offers food delivery. The platform became more in-demand when the pandemic hits the country, leading for one delivery drive to be overwhelmed with donations from BTS ARMYs.
Delivery driver posts excitement towards 'BTS Meal'
"BTS meals are selling like crazy. We foodpanda riders are very happy to deliver your BTS meal. So to all BTS fans, go, go, go, go. Keep on ordering," Foodpanda delivery driver Benjamin Baetiong wrote in a currently-viral Facebook post.
It then led Benjamin to be noticed and become a talk of the town when his appreciations post for BTS Meal by McDonald's. The Filipino BTS ARMY, which holds the fandom name that solely means Adorable Representative M.C. for Youth, noticed the driver.
A member of the fan base took social media platform Twitter, who goes by the name Kit (@therealkittenwp), tweeted and commences an online fundraising event for Benjamin. The online event comes with the hashtag #ARMYMealProject.
Donations flooded the delivery driver
Also, on social media, the ever-grateful Foodpanda delivery driver shared his excitement and thankfulness for the massive increase of his order with McDonald's BTS Meal.
The BTS x McDonald's collaboration was officially launched in the country on June 18 (Friday).
Furthermore, the fanbase's online event gathered a whopping 933 USD (45,230.77 Philippine peso) in just less than 24 hours using the hashtag.
Benjamin was much overwhelmed with the donations and had greatly thanked everyone for helping out, especially that his father is sick.
In an interview by a local media firm, the 31-year-old BTS ARMY who initiatively started the online fundraising event shared that Benjamin inspired her and her fellow ARMYs for showing respect and love for BTS amid another controversy that involves other riders and food delivery disrespecting the K-pop group.
Kudos to Benjamin!