Music
BTS Takes 'Butter' To The Karaoke World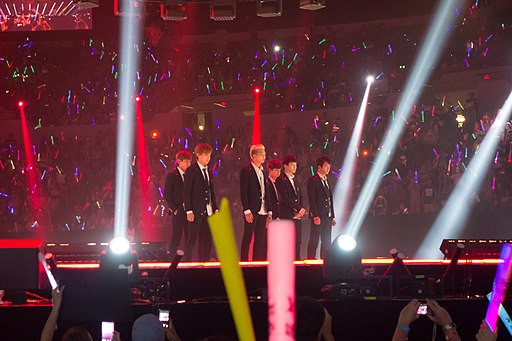 BTS is back with more 'Butter' for fans as the group takes the song to the karaoke world. On June 21 KST, the K-pop Kings, RM, Jin, Suga, J-Hope, Jimin, V, and Jungkook, revealed a 'noraebang version' video of their recent English single 'Butter.'
Noraebang is a private room just for you and your friends or other groups to play videos with music and lyric captions that allow you to sing with musical accompaniment. In the new version made by BTS, the members performed the song as if they are singing it in karaoke style.
The video had lyrics and also the filters and VFX to make it extremely retro style. They had funny accessories and costumes on, including hats of their respective BT21 collaboration characters.
The boy group was wearing the same sporty outfits with bright colors, such as red, yellow tones, orange and green. The boys were divided into a whole threesome, and two duets and the scenes were recorded with a blue wall behind them.
All members of BTS were fooling around just like the previous 'Hotter' and 'Cooler' versions while dancing and giving it all in their karaoke lines.
BTS is rumored to have a comeback with a new album later this summer. In other news, BTS's 'Butter' remains at the No. 1 spot in Soompi's K-pop Music Chart 2021 for June week 3.
The song is reigning the chart with a strong lead. It has also accumulated 10 music show wins so far. Soompi Music Chart takes into account rankings by various major music charts in Korea as well as the hottest trending artists on Soompi.
This makes the chart unique, and it reflects what is going on in K-pop not only in Korea but around the world. Here's a list of Soompi's Music Chart - June 2021, Week 3:
1. Butter (BTS)
2. Next level (Aespa)
3. Dun Dun Dance (Oh My Girl)
4. Don't Fight The Feeling (EXO)
5. Hello (Joy)
6. Happen (Heize)
7. In the morning (ITZY)
8. Alcohol-Free (TWICE)
9. LILAC (IU)
10. ASAP (STAYC)
Stay tuned for more music updates from The KpopReporter!