Celebrity
IKON Is The Second Group To Join Weverse Following TREASURE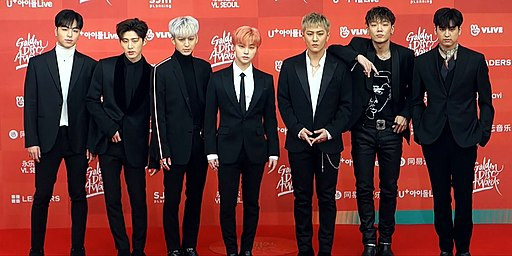 iKON has now joined the global fan community platform, Weverse.
On June 21, YG Entertainment has revealed that iKON opened a fan community on Weverse. The agency has also expressed its gratitude for the group.
iKON is the second group from YG Entertainment to be joining Weverse following TREASURE. It was first revealed last March 28 that TREASURE will be opening a global fan community and will run by beNX, which is a subsidiary of HYBE.
HYBE is formerly known as Big Hit Entertainment. Some artists are also on the platform, including TXT, BTS, SEVENTEEN, GFRIEND, ENHYPEN, NU'EST, Weekly, P1Harmony, CL, Dreamcatcher, Henry, Sunmi, Alexander 23, MIRAE, Grace Abrams, and New Hope Club.
iKON will be releasing a video in celebration of the opening of their fan community on Weverse. Together with this is episodes 3 and 4 of their behind-the-scenes- content from Mnet's 'Kingdom: Legendary War.'
Moreover, iKON will continue to post and share unreleased photos and videos through Weverse. Previously, YG Entertainment announced its plans to strengthen its strategic partnership with HYBE and Weverse Company.
YG Entertainment commented that they are establishing some innovative models to provide new experiences to the public. The vision of YG Entertainment is to use the global power of its agency's artists and expand their influence.
Earlier this year, iKON has released their digital single 'Why Why Why.' They also participated in Mnet's idol competition program 'Kingdom: Legendary War.' After ten weeks of outstanding performances, six talented groups ended the show with a bang.
While other teams are going on some mini-trips, iKON went a different way and filmed themselves a cooking show. A massive portion of their performance was dedicated to how they gained new friends in the process of considering themselves as 'insiders.'
Their performance brought and exciting change of energy with their playful hip-hop rhythm.