Movies
'BLACKPINK: The Movie' Launches Official Poster On Social Media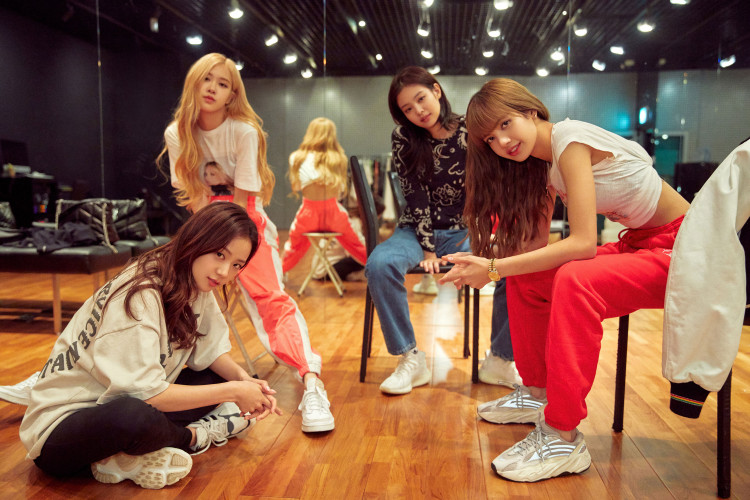 The highest-grossing girl group BLACKPINK's home management and recording label release an official film poster for the group's forthcoming project-BLACKPINK: The Movie.
'BLACKPINK: The Movie' is coming!
South Korean all-girl group BLACKPINK's new movie is coming like a rocket falling from space. Allkpop reported that the band's agency YG Entertainment unveiled an official film poster on June 21 (Monday) local time.
The official film poster talks about the band's upcoming concert film, which highlights stage lights that shines over and angelic sculpture with dark and mysterious pink clouds.
Furthermore, it does state a date of release and writes few things on it. The writing kicks off with THE SHOW on the top part of the poster with the date 2021. 08, which means August of this year.
On the middle part of the film poster is the title of the project BLACKPINK: The Movie, then followed by the four ladies' names: Jisoo, Jennie, Rose, and Lisa. Below their names are the sponsors of the show.
What consists of 'BLACKPINK: The Movie'?
In initial reports by credible sources, BLACKPINK's film is eyed to be made available in theaters in over 100 different countries worldwide this coming August 8. The said release date is the same date as BLACKPINK's fifth debut anniversary, leading BLINKS to expect a grandiose celebration.
Furthermore, BLACKPINK: The Movie is only a piece of the many events YG Entertainment prepared for the band and its fans using the anniversary celebration 4+1 PROJECT.
BLACKPINK: The Movie will be into segments, which include The Room of Memories, Unreleased Special Interviews, Beauty, and clips from the band's massively successful In Your Area 2018 tour and The Show from this year.
Selected theaters that will be showing the film will be in 4DX, giving the viewers an experience unlike any other!
On 5th.blackpinkofficial.com, it states that more projects from BLACKPINK are coming with 4+1 PROJECT. Check it out!