Celebrity
Look: BLACKPINK's Jennie Looks Dazzling With Lovely Freckles While Munching A Burger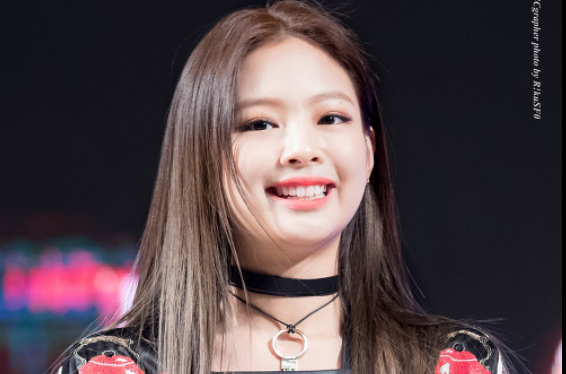 South Korean singer-rapper Jennie gave adorable snaps to the BLINKS, who highly miss her while enjoying a burger. The photos had BLACKPINK's Jennie show off her freckles that made her look 100 times lovelier than before!
BLACKPINK's Jennie munches a burger
Allkpop reported that on June 17 (Thursday), the 25-year-old K-pop idol and card-carrying member of BLACKPINK posted a few photos with a caption that reads: "Burgertime after work."
BLACKPINK's Jennie can be shown highly enjoying her snack [a juicy burger], where it appears to be that she is in a dressing room.
In one of the photos the superstar shared, it shows that the delicious burger has her lipstick stain just below her big bite.
BLACKPINK's Jennie with freckles on her face while eating a burger?
Furthermore, the post could not stop BLINKS from going nutty as a fruitcake, as their idol is oblivious to be participating in a pictorial as she had her face dolled up with freckles. Also, her hairdo was transformed into cute curls that exuded a retro vibe.
The setup is also so intriguing, with BLACKPINK Jennie's both legs on a single chair while donning striped clothing that is layered on a deep-cut top. She is sitting in front of a mirror, with one photo showing a guy that is taking photos of her during that time.
On the other side of the story, many are speculating that the photo comes after the idol's date with a guy. However, many became enraged to know the matter is it only shows disrespect.
BLACKPINK's Jennie current events and happenings
The K-pop all-girl group is set to be releasing BLACKPINK THE MOVIE this coming August, in celebration of its fifth anniversary since the quartet debuted.
Meanwhile, BLACKPINK's Jennie was involved in a dating rumor earlier this year, of which YG Entertainment said it was difficult for them to confirm as it is very personal for the idol. Shortly, Jennie was confirmed to be dating G-Dragon.
Check the photos of BLACKPINK's Jennie here.