Celebrity
BLACKPINK Gears For Fifth Anniversary '4+1 PROJECT': New Member?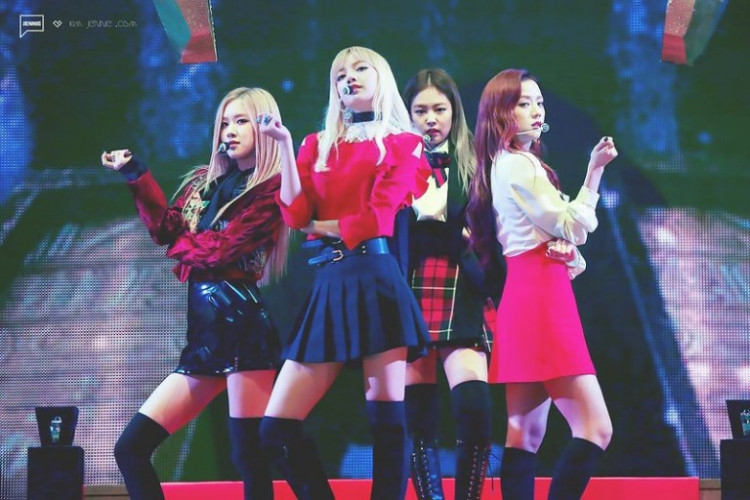 The K-pop femme fatale BLACKPINK is now in full gear as they prepare for its forthcoming fifth-anniversary project called the 4+1 PROJECT, making BLINKS across the globe go nutty as a fruitcake!
2021 could never be better with BLACKPINK
This year will surely be a special year for the K-pop all-girl group members of BLACKPINK, namely Rose, Jisoo, Jennie, and Lisa. That said, the fans were in awe when the band announced its upcoming project in light of its anniversary celebration.
BLACKPINK will be commemorating its fifth anniversary this coming August 8, 2021-leading for the band to announce thrilling news.
Soompi reported that on the morning of June 15 (Tuesday), the girl group's home management and recording label, YG Entertainment, revealed a poster that marks the first of BLACKPINK's fifth-anniversary project.
Details regarding BLACKPINK's '4+1 PROJECT'
On the poster unveiled by YG Entertainment, it reads the writing 4+1 PROJECT, with no further details revealed yet.
Furthermore, the entertainment agency stated, "To meet the love and expectations of many people, we have planned various types of projects."
Fans speculating a new member will join BLACKPINK
In various online communities and forums, the heated topic of an additional member to the world's most-charting girl group is an ongoing talk.
Due to the poster's writing that says "4+1," fans and many K-pop critics could not help but gain the literal meaning of it.
It could be that YG Entertainment is adding a new member of the group while the whole fandom and the K-pop industry celebrate the birth of the new generation idols. However, nothing has been confirmed yet, and fans are in the full waiting game regarding the details of the event.
It was known that BLACKPINK debuted on August 8, 2016, with its debut single album entitled Square One. It bottles up songs like BOOMBAYAH and Whistle that made the band famous.
Stay tuned!