Celebrity
YG Announces Premiere Of 'BLACKPINK: The Movie' To Mark The Group's Fifth Anniversary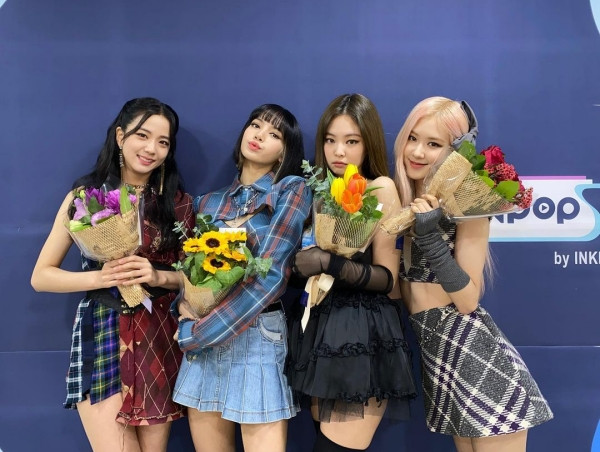 BLACKPINK is celebrating its fifth debut anniversary in August, and to mark the special day, YG Entertainment announced it would be releasing a movie featuring the four members. It was reported that the film is set to premiere worldwide.
The agency added that BLACKPINK: The Movie will be distributed to 100 countries around the world, and in South Korea, it will be screened at CGV nationwide. This is the nation's largest multiplex cinema chain with branches in the United States, Turkey, China, Vietnam, Indonesia, and Myanmar.
On Wednesday, June 16, YG Entertainment revealed that BLACKPINK's very first movie is set to premiere around the globe in August. Allkpop reported that it would be released exactly on Aug. 8, the day of the girl group's debut, since the movie is really intended to commemorate Rose, Jisoo, Jennie, and Lisa's anniversary as a group.
It was further shared that BLACKPINK: The Movie is part of the 4+1 PROJECT that was launched just yesterday, June 15. This project was organized to celebrate the band's 5th debut anniversary, and apparently, the film is part of the grand-scale events that YGE is preparing for the members and their fans, the BLINKS.
What to expect in the movie
Fans can expect a lot of surprises in BLACKPINK: The Movie as there will be never-before-seen clips. The entire film will be divided into several parts.
This will include the Unreleased Special Interviews, Beauty, The Room of Memories, and BTS of BLACKPINK's In Your Area world tour that ran from November 2018 to February 2020, and The Show that was staged in January 2021.
Herald Pop added that the stage of BLACKPINK's hit songs would be edited in the movie to add five live concert numbers from The Show and In Your Area. It will be edited in a way that the audience will feel they are in the actual concert hall.
Technology will also be used to give fans different formats to watch BLACKPINK: The Movie. This will include screening the film in 4DX in select cinemas and Screen X, where the moviegoers will be surrounded by three walls of screens placed in front, left, and right for a fully immersive viewing experience.