Music
BLACKPINK's 'Boombayah' Music Video Reaches 1.2B Streams On Youtube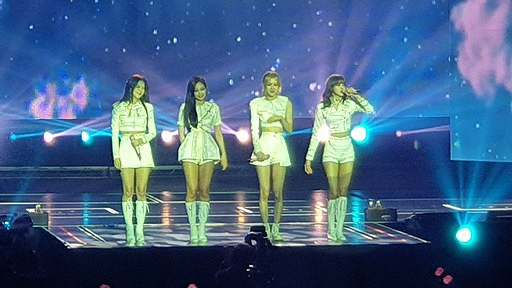 Blackpink has once again reached a new YouTube milestone!
Blackpink's music video for 'Boombayah' set a new record and continues to hold the crown as the first and only K-Pop debut MV to strike 1.2 billion views.
The girl group's entertainment agency YG Entertainment announced that 'Boombayah' has officially surpassed 1.2 billion views on YouTube on June 8th at 10:29 a.m. KST. The hit track was released on August 8, 2016, at 8 p.m. KST, as a part of their debut single album Square One.
So it took around four years, nine months, 30 days, and 14 hours to unlock the impressive milestone. Additionally, 'Boombayah' is now the girl group's third music video to join the 1.2 billion club on YouTube.
Blackpink's other title tracks 'Ddu-Du Ddu-Du' and 'Kill this Love' have previously hit 1.2 billion views. The tracks continued to rise to 1.6 billion and 1.3 billion views.
The girl group's 'Boombayah' has now reached over 300 million streams on Spotify. Not only are the group's music videos continuously receiving love, but also Blackpink's digital tracks are experiencing the same popularity.
Presently, the girl group's official YouTube channel has already amassed over 61.9 million subscribers. On the other hand, BLACKPINK's Lisa is the second most popular female idol on Choeaedol for May 2021.
Choeaedol is one of the most popular K-pop idol voting applications. It is an Idol Ranking App where fans get to vote every day for the Idol rankings.
Every day, it gives its users hearts when they log in, and with these hearts, the users can vote for their favorite male or female idol. The Thai idol, Lisa took second place after TWICE's Tzuyu.
Lisa gained a cumulative score of 2, 968. While the girl group BLACKPINK takes a break with activities, Lisa has been busy with her solo career.
On April 19, BLACKPINK's agency the YG Entertainment, confirmed to The Korea Herald that Lisa would be making her solo debut. Lisa is currently working hard on her solo album, and the official release dates have yet to be confirmed.