Celebrity
BTS Jimin's Face Is Pasted On A Plane As An Epic Birthday Gift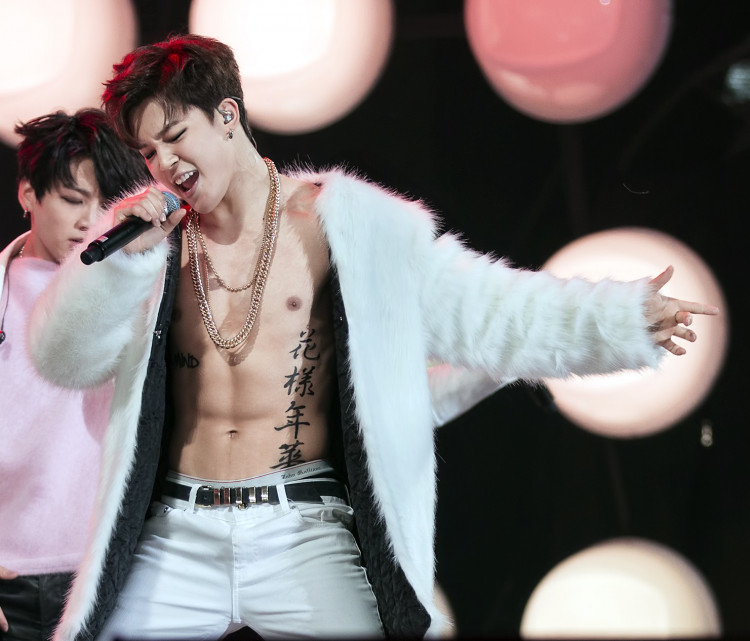 BTS Jimin is turning 26 on Oct. 13 and 27 in the Korean age system. As his special day draws near, his solid fans around the world are preparing something awesome to celebrate with him.
One of BTS Jimin's biggest fan clubs is probably the Chinese group called the ParkJiminBar. Every year, the squad always tries to give the idol singer a grand present, and some of the things they got him were really unimaginable, such as a star named after him.
In any case, this year, one of the gifts that are being prepared by his Chinese fans has been revealed, and it is an ad for a flying plane! They are calling this the "Jimin Plane" as his face will be plastered on it, and a greeting of "Happy Birthday" will also be printed right next to his image.
According to Koreaboo, ParkJiminBar made the gift possible through cooperation with Jeju Air. For the project, three of the said South Korean airlines would feature a special design dedicated to the BTS member. The aircraft will be customized for Jimin, and these will fly on their regular schedules.
And it does not end there as Jimin's Chinese fan club shared on social media that even the flight tickets and cup sets that will be used in the plane will have the singer's face on them. Thus, for fans who will happen to ride on the Jimin Plane, they can actually bring these items home for an instant souvenir.
Certainly, this is not all that they will give Jimin for his birthday since the fans have been raising funds as early as April to make the 25-year-old singer's celebration another memorable event. Of course, on Oct. 13, everyone can expect the hashtag #JiminDay to trend worldwide.
Meanwhile, the ParkJiminBar celebrated BTS Jimin's special day last year by putting up birthday ads in The Dubai Mall, which is also the world's largest. The ads featuring the singer's face appeared on the 340 screens around the mall for a whole week.