Business
BTS Smashes 2021 First-Week Sales On Oricon In One Day With New Japanese Album 'BTS, THE BEST'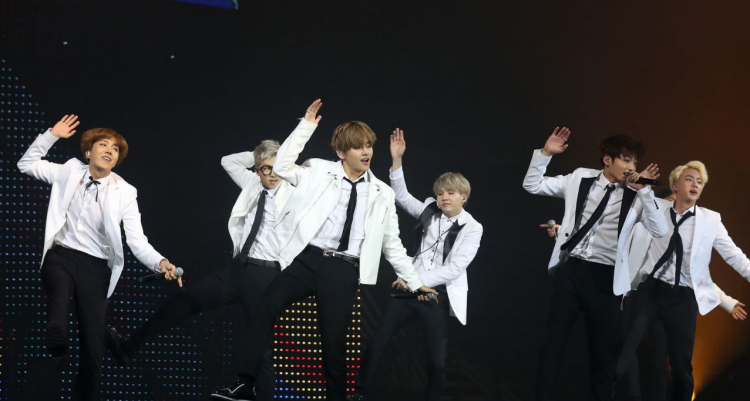 South Korean K-pop all-boy group BTS released a new Japanese album that surely made the hearts of its populace melt! BTS's new album entitled BTS, THE BEST dominates Oricon's latest daily album chart and is now smashing records with it.
BTS breaks records with the new album
Soompi delightedly reported that BTS's new Japanese album BTS, THE BEST sits at the No. 1 spot on Oricon's latest daily album chart.
And with that said, BTS's BTS, THE BEST, has sold 571,589 copies in just one day since its launching on June 16 (Wednesday).
The impressive achievement of BTS has led the boy band to emerge on top of the chart's daily album ranking.
Oricon's 2021 first-week sales broke by BTS
In reference to Oricon's weekly album rankings, the highest first-week sales that have been achieved by any album for this year was 1ST by SixTONES, which sold 467,000 copies in January. Since then, the artists held the title but is now being held by BTS with its new album.
BTS, THE BEST has already surpassed the figure of SixTONES on the first day of its notable release and is expected to grow larger as the week comes to an end.
Furthermore, BTS also smashes its record for its first-week sales record that was gathered by its other Japanese album, Map of the Soul: 7 -The Journey- with 564.000 copies sold. This solely happened on July 27 of last year.
Aside from its new Japanese album, BTS also is at the peak of Oricon charts with its second English-language single called Butter, which was released last month. It has topped Oricon's weekly streaming chart as of June 21 and has maintained its spot since then.
Meanwhile, BTS's BTS, THE BEST, bottles up 23 songs, including the band's Japanese singles called Film Out, Your Eyes Tell, and Crystal Snow. Other songs are the Japanese versions of its Korean hit songs such as FAKE LOVE, ON, MIC DROP, and more.