Celebrity
Stray Kids Prepare For New Music Release, Update On Hyunjin's Return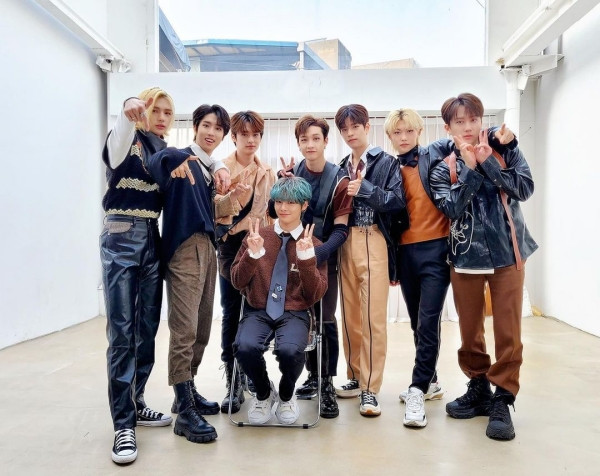 Stray Kids is said to be releasing new music soon, and it could hit the airwaves before this month ends. On Tuesday, June 15, sources revealed that it would be a digital single part of the boy group's Mixtape project.
As mentioned on Soompi, the project previously released singles including On Track and Gone Days. For the new songs, it will be a bit different as its lyrics are meant to express Stray Kids' gratitude toward their fans.
This will be a big release as Stray Kids is still fresh from its win at the recently concluded Kingdom: Legendary War. Although Bang Chan, Lee Know, Changbin, Hyunjin, Han, Felix, Seungmin and I.N., unleashed WOLFGANG and Going Dumb in collaboration with Alesso and Crosak, during the Mnet's idol competition show, the upcoming track will be group's first official single release since All In that was released in November of last year.
The news about Stray Kids' digital single was still a rumor when it was first reported, but later, Allkpop reported that JYP Entertainment finally confirmed that the boy band is indeed preparing to release something at the end of June.
But while the agency verified the news, it did not share any other details about the band's new track. Rather, JYPE told the media that Stray Kids' schedule for the song release would be announced when the preparations are complete and details are finalized.
Meanwhile, the agency was also asked about the Stray Kids' member Hyunjin's return. To this, JYP Entertainment responded in a way that suggests there is a chance that the idol, who is on hiatus since February, could join his group for the newest song.
"The various questions being asked will be answered once everything is confirmed and sorted out," JYP Entertainment told Sports Kyungyang. "We will let you know."