Celebrity
2AM Gears Up For A Possible Reunion And Comeback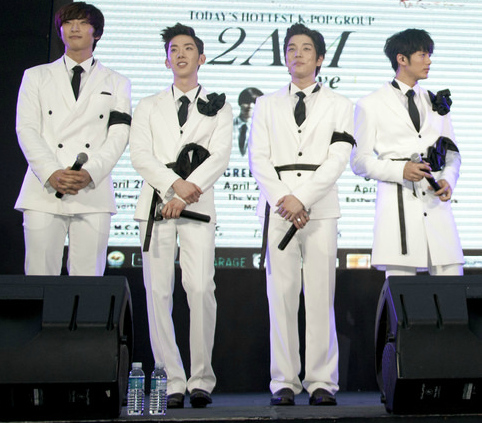 Agency confirmed a comeback is in talks for 2AM members soon.
2AM is a four-membered ballad boy group and has debuted under JYP Entertainment last 2008. In 2015, 2AM left JYP Entertainment, and the members have emphasized that the group has not disbanded yet.
However, in 2015, Jo Kwon decided to stay with the agency he joined since he was young. Jinwoon and Seulong already signed with other companies to continue their dreams.
Seulong joined Sidus HQ, where he pursued acting and continued the path as a cast member of the tvN drama 'Hogu's Love.' On the other hand, Jinwoon went to sign contracts with Mystic89 Entertainment, which is run by his fellow singer Yoon Jong Shin and the house of Lim Kim and Park Ji Yoon.
Their fellow member Changmin continued to stay with JYP Entertainment for seven months up until his contract ended. JYP Entertainment stated that only Jo Kwon decided to stay out of the other 2AM members.
Jung Jinwoon and Im Seulong wanted to move agencies and explore new challenges, things, and transformation, and JYP Entertainment has respected their wishes.
No official announcement from the company that 2AM has disbanded. The members are still getting along and treats each other like family. Although they have been working with different agencies, 2AM has continued throughout the years as a team.
On May 20, Herald POP reported that 2AM is discussing the possibility of reuniting and ready for a comeback.
A source from the agency of Jo Kwon, Cube Entertainment, revealed to news media that the plans for 2AM and their reunion are being reviewed positively as far as they know. As per the sources of Jeong Jinwoon's agency, Mystic Story, and Im Seulong's agency, Jellyfish Entertainment stated that they are now heading with a positive view regarding the plans.