Celebrity
GOT7's JB Confirms Signing With Jay Park's H1GHR MUSIC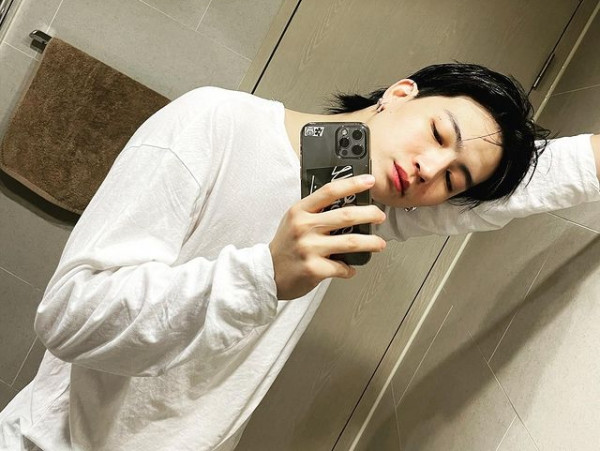 GOT7's JB has finally signed with a new agency and is about to start the next chapter of his music career. On May 11, H1GHR MUSIC confirmed that the former JYP Entertainment artist has moved under its roof.
Previously, H1GHR MUSIC released an intriguing video that shows a man riding a motorcycle and in the middle of a desert. The entire video was posted earlier today, and the mysterious man finally took off his helmet at the end of the clip, and it turned out to be GOT7's JB.
The hip hop and R&B record label also welcomed the 27-year-old through a Twitter post. Along with the welcome note, the agency just revealed that JB will be dropping his latest single under the new management. As posted, the song is coming out on May 14 at 6 p.m. KST.
A few weeks ago, GOT7's JB was rumored to be moving to H1GHR MUSIC by both parties. Fans are commenting now that this may be part of the plan, which is to refute the reports and then surprising everyone with a confirmation.
Aghases, GOT7's fandom name, is excited about the singer's move to Jay Park's company because this means that there is a big possibility of him and Yugyeom teaming up for a new project. In any case, JB is the last member in his band to sign with new management after leaving JYP Entertainment in January.
GOT7 did not disband, and the team confirmed that they will still be releasing albums and performing together whenever they can. Their songs would be released via Warner Music.
Still, individually, each member will be promoted through their respective agencies, and these are US-based CAA for Mark, AOMG for Yugyeom, Jinyoung for BH Entertainment, Jackson for Team Wang, and Sublime Artist Agency, BamBam for ABYSS Company, and Youngjae for Sublime Artist as well.
Finally, on his transfer to H1GHR MUSIC, JB revealed that he made the decision carefully. He based his choice on the kind of music he wanted to do from now on.
"As a solo artist, I've thought a lot about what kind of music to choose to do and how I can be free musically as well as things outside of music," Allkpop quoted the GOT7 member as saying. "I feel thankful that CEO Jay Park approached me first and trusted me."