Celebrity
Girl's Day's Hyeri Shows Off Sweet Gift From BLACKPINK's Rosé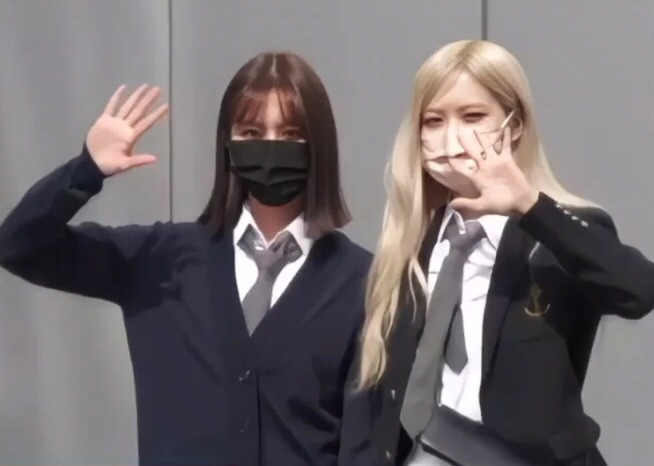 BLACKPINK's Rosé has sent a gift to the set of Girl's Day's Hyeri's upcoming historical drama!
On June 10, the idol-turned actress, Girl's Day Hyeri, has turned to her social media account to flaunt the coffee truck she received from her friend BLACKPINK's Rosé. The photos of Rosé's gift can be seen on Hyeri's personal Instagram account.
The two girls became friends when Rosé appeared on the show 'Amazing Saturday,' where Hyeri used to be one of the hosts.
Meanwhile, the coffee truck was sent as support for Hyeri's upcoming drama 'Thinking of the Moon When the Flower Blooms.' Along with the truck were words of encouragement from Rosé.
The first banner reads, "Enjoy the churros, and I wish the drama will be a huge hit!" Meanwhile, the banner on the side says, "Everyone, churros, and coffee are on Hyeri unnie today!! Good luck, 'Thinking of the Moon When the Flower Blooms'!"
'Thinking of the Moon When the Flower Blooms' is a historical drama by KBS 2TV. According to Soompi, the story occurs during the strongest prohibition laws in Joseon history, describing human desire, including proving that prohibition is not the fittest option.
Girl's Day's Hyeri is set to star in the drama alongside actor Yoo Seung Ho. Both are going to be the lead characters in the said drama.
Yoo Seung Ho will be playing the role of inspector Nam Young, who is known for his looks and integrity. He begins a new life in Hanyang and meets Kang Ro Seo. This drama marks Yoo Seung Ho's return to the drama land.
Meanwhile, Hyeri is set to play the role of Kang Ro Seo, an aristocrat who makes alcohol, trying to clear off her debt. She works hard to support her household and her older brother.
Fans are excited to see Hyeri's transformation in the upcoming drama. Currently, Hyeri stars in the ongoing drama 'My Roommate Is A Gumiho.'
Stay tuned for more updates!