Business
EXO Becomes 'Million-Seller' Artist Again For Album 'DON'T FIGHT THE FEELING'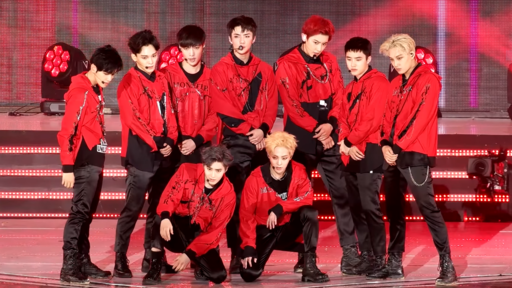 South Korean-Chinese boy group EXO adds an entry to the peculiar list of K-pop groups that hails a million-seller album onto their names. That said, EXO's long-awaited special album that was released this month gifted the boy band a feat that proves its still massive existence in the industry.
EXO dominates Gaon
Gaon retail album chart welcomes the newest entry of EXO to its million-selling albums with DON'T FIGHT THE FEELING.
The said album is the brand new album entry of the K-pop all-boy group, released on June 7 at 6 PM, following South Korea's time zone.
Furthermore, Gaon chart released the new figures of its ranking on June 14 (Monday), introducing EXO's special album as its top artist for the week of June 6. Also, it was shown that the sales on June 8 at 5 PM KST was the highest, leading the boy band to add a new million-seller title to its name.
EXO's sixth million-selling album
In simultaneous achievement, EXO's home management and recording label, SM Entertainment, announced that the band set a record for notably becoming a million-seller artist for its sixth time.
Soompi reported that the entertainment agency announced that EXO's DON'T FIGHT THE FEELING album sold a whopping 1,089,681 copies by June 13 (Sunday). And with no further ado, the said album became the sixth entry of EXO to its continuing list of million-selling albums.
EXO proves that the band is still on fire
As everyone knows, if not, Gaon Chart is South Korea's national chart and impresses many like how Billboard in the United States is so huge and as well as Japan's Oricon.
Despite debuting a long time ago, EXO shows how huge its influence is to its fans and to the K-pop industry, starting in 2013, where the band achieved its first million-seller tag with the album XOXO.
Meanwhile, catch up with EXO and stream DON'T FIGHT THE FEELING above!