Celebrity
Petition To Kick Out Chanyeol From EXO Played On FM Radio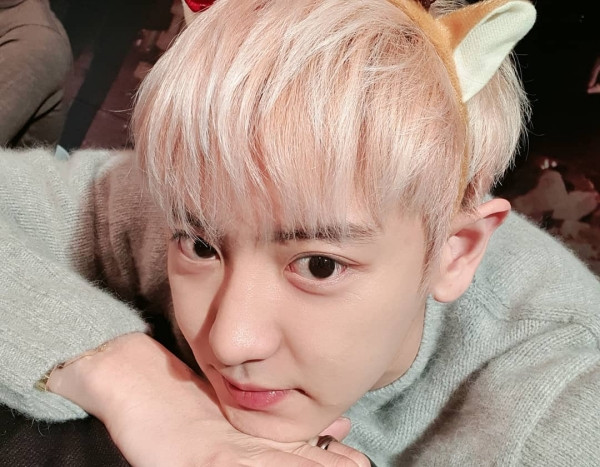 Some people are pushing for the removal of Chanyeol from EXO, and they have taken new steps for SM Entertainment to know what they want. In their latest move, they have sent an advertisement to be played on the radio.
Allkpop reported that netizens encountered a radio advertisement that was played on the local FM radio station 89.1MHz during KBS COOL Yoon Jung Soo & Nam Chan Hee's Mr. Radio program. The ad contains a message for Chanyeol to be removed from EXO.
It was said that through the petitioners' effort of using the radio to send their message across, they have successfully let a wider audience hear their voices. Thus, more people and perhaps, SM Entertainment now knows about their feelings and thoughts.
"We ask that you delete Park Chanyeol's portions from EXO's original content EXO Arcade," they said in the radio ad. "SM, stop the silence. It is now time to listen to the fans' voices. Starting from May 31, EXO-L would like to see only the five remaining members without Chanyeol."
The EXO Arcade that was mentioned is the group's variety show that was recently released. It is now in the second season, and six members, including Chanyeol, are in it. Now, the petitioners are asking for the 28-year-old to be cut from the show and just feature Sehun, Kai, D.O., Baekhyun, and Xiumin, who are the remaining members as Suho, had already enlisted in the army when it was filmed.
Aside from the radio ad, those who want to kick out Chanyeol from EXO have also put up a large balloon in front of the SM Entertainment building. These also hold a message that simply reads: "Chanyeol OUT."
This balloon was said to have been put up on May 29 in the intersection of Cheongdam-dong and Gangnam, where SME is located. A clip showing the display was posted on The Quoo and a large banner under the balloon has a note that is asking the agency to delete Chanyeol's parts in the EXO Arcade.
In any case, some people want Chanyeol to be kicked out from the band due to his cheating scandal that erupted in late October last year. It was alleged that he has been unfaithful to his girlfriend in the three years that they were together. The woman also personally posted the story of how the EXO member two-timed her when they were still dating, so it was a huge blow for the idol singer.