Celebrity
Lay Confirmed To Join EXO's 'Don't Fight The Feeling' Comeback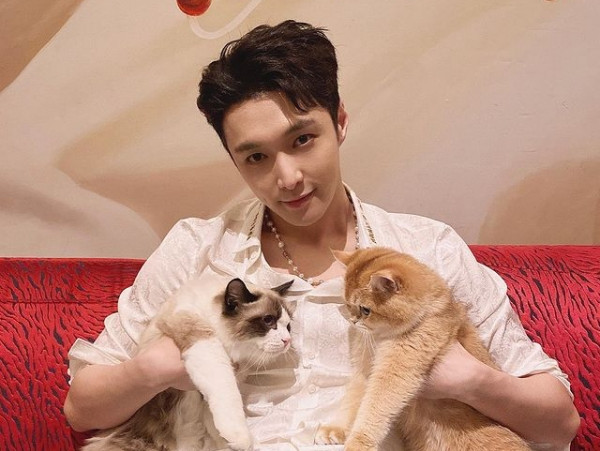 EXO is making its highly-anticipated comeback next month, and as the date draws near, SM Entertainment, the boy group's agency, has been releasing a !series of teasers. Individual photos of the members were posted each day since May 23, and on May 25, an explosive rumor surfaced.
Speculations that EXO's Lay is taking part in the upcoming comeback have started to spread online, and fans are freaking out. Lay Zhang's name also trended on social media worldwide as EXO-L's expressed their wish for the rumor to be true.
Lay is the only remaining Chinese member of EXO and having him in this promotion is a big gift to fans who have always hoped that the group will perform on stage again together. While fans are confused, there was no word from either SM Entertainment or Lay Zhang Studio if the 29-year-old is really returning to promote with the band.
EXO's Lay has not been seen with the band since 2016 as he focused on his solo career in his native country. His appearance with EXO was also said to have been affected by the political conflicts between China and South Korea. Because of the issues, it has become difficult for him to return and perform with his team based in Korea.
Then again, the good news just arrived today, May 26, when it was finally confirmed that Lay is indeed joining EXO for the Don't Fight The Feeling comeback. SM Entertainment uploaded his photo as part of the teasers for the band's latest special album release.
His participation also disproved the rumors that he has left the group since returning to China and launching his solo career there. Fans are so relieved that EXO is still nine members though some are serving in the army now. Meanwhile, This will be the first time that Lay is joining EXO again since he featured in the Chinese version of Don't Mess Up My Tempo in 2018.
EXO will officially return on stage on June 7 at 6 p.m. KST!